It looks like this event has already occurred.
Creating and Managing Landscapes for Native Bees
Continuing Education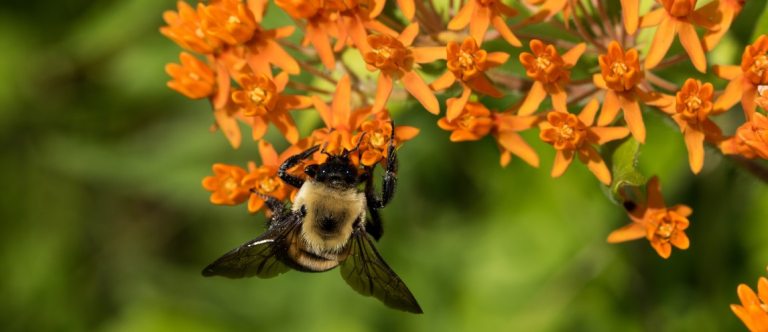 Dates & Price
Online, live-streamed
June 21, 2022
6:00–8:00 pm ET
---
Register by June 19, 2022
Fee: $59
Fee for Innovators, Gardens Preferred, and Gardens Premium Members: $53
Registration Closed
When creating and managing thriving habitats for native bees, many factors such as seasonal phenology, nesting strategies, and flower preferences must be considered—and with approximately 3,600 species in North America (north of Mexico), there are many unique aspects to keep in mind when managing successful landscapes for bees.
Join pollinator conservationist and author Heather Holm as she explores the nesting habitats, life cycles, pollen collection, brood rearing, and general characteristics of some of the most common native bees in eastern North America, while highlighting the pollination of native plants and the mutualism between native plants and native bees. Learn about pollen specialists, the presentation of floral resources, and how the physical characteristics of bees can influence their effectiveness as pollinators. Heather will also discuss ways to manage landscapes to enhance bee diversity, plant selection considerations, and ultimately how to think like a bee!
Students enrolled in class will receive a copy of Heather's book, Bees.
Note: this session will not be recorded.
Instructor
Heather Holm
Where
Online, live-streamed
Innovators, Gardens Preferred, and Gardens Premium Members save on Continuing Education Courses
A 10% discount on classes will be applied automatically at the time of checkout.