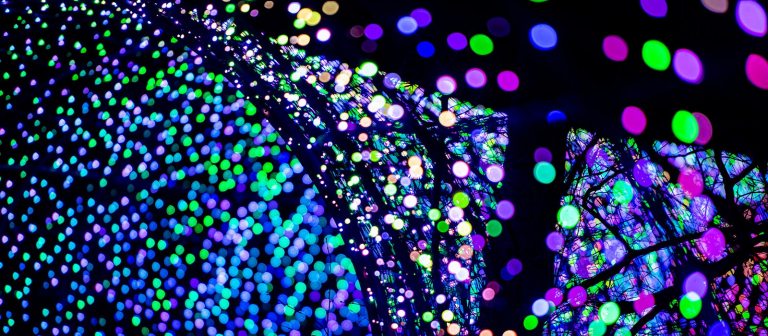 See A Longwood Christmas through a whole new lens—and experience exclusive, after-hours access to the Gardens and the Conservatory during the opening weekend of A Longwood Christmas—with this photography class exploring the technique of capturing abstract images of the millions of glowing lights in our indoor and outdoor displays.
Capture the magic and splendor of the festive season—all while exploring new photography skills at your own pace. Take home a new perspective for observing the Gardens, then gather online to share your abstract light photography with others.
Course Schedule
Online Orientation
Thursday, November 16, 6:00–7:00 pm
Onsite Session
Saturday, November 18, 10:30 pm–1:30 am
Online Critique Session
Tuesday, November 21, 6:00–8:00 pm
Full course content includes both the online and the onsite components.
Location
Onsite at Longwood Gardens with additional online sessions.
This program will take place partially or entirely outdoors. Please dress for the weather and wear footwear suited for walking on uneven paths and through wet areas.
Instructor
Bob Gross
Additional Info
Photos taken during photography classes at Longwood may not be sold for commercial uses.