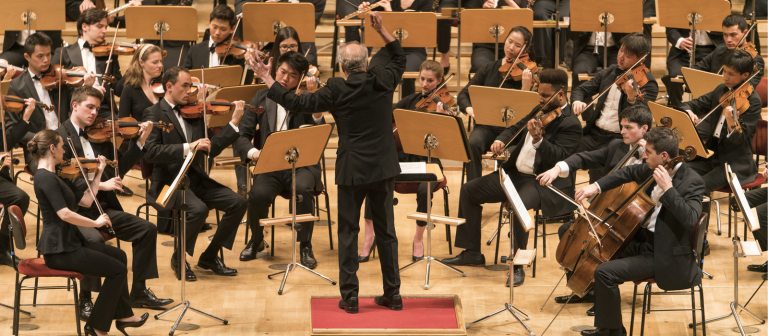 Longwood Debut
Kicking off their 2023 Curtis On Tour—in which extraordinary emerging artists and students of the Curtis Institute of Music perform alongside celebrated alumni and faculty—conductor Osmo Vänskä of the Minnesota Orchestra and Seoul Philharmonic Orchestra, along with Gilmore Young Artist and the winner of Salon de Virtuosi pianist Janice Carissa, lead the Curtis Symphony Orchestra in an evening of  Bartók, Tchaikovsky, and Wei's Curtis-commissioned Awakening Lion ... all amid a picturesque Meadow Garden backdrop.  
Program
Dai Wei—Awakening Lion
Béla Bartók—Piano Concerto No. 2 in G major, Sz. 95 
Intermission
Pyotr llyich Tchaikovsky—Symphony No. 4 in F Minor, Op. 36
This performance is part of Curtis on Tour, the Nina von Maltzahn Global Touring Initiative of the Curtis Institute of Music.
About the Curtis Institute of Music
The Curtis Institute of Music educates and trains exceptionally gifted young musicians to engage a local and global community through the highest level of artistry. For nearly a century Curtis has provided each member of its small student body with an unparalleled education alongside musical peers, distinguished by a "learn by doing" philosophy and personalized attention from a faculty that includes a high proportion of actively performing musicians. To ensure that admissions are based solely on artistic promise, Curtis makes an investment in each admitted student so that no tuition is charged for their studies.
 
Curtis students hone their craft through more than 200 orchestra, opera, and solo and chamber music offerings each year and programs that bring arts access and education to the community. This real-world training allows these extraordinary young musicians to join the front rank of performers, composers, conductors, and musical leaders, making a profound impact on music onstage and in their communities. To learn more, visit curtis.edu.
About the Curtis Symphony Orchestra
Acclaimed for its "otherworldly ensemble and professional level of sophistication" (The New York Times), the Curtis Symphony Orchestra offers a dynamic showcase of tomorrow's exceptional young talent. Each year the 100 extraordinary musicians of the orchestra work with internationally renowned conductors, including Osmo Vänskä, Vladimir Jurowski, Marin Alsop, Simon Rattle, Robert Spano, and Yannick Nézet Séguin, who also mentors the early-career conductors who hold Rita E. Hauser Conducting Fellowships. This professional training has enabled Curtis alumni to assume prominent positions in America's leading orchestras, as well as esteemed orchestral, opera, and chamber ensembles around the world. 
About Curtis On Tour
Curtis on Tour is the Nina von Maltzahn global touring initiative of the Curtis Institute of Music. Grounded in the school's "learn by doing" philosophy, tours feature extraordinary emerging artists alongside celebrated alumni and faculty. In addition to performances, musicians offer master classes, educational programs, and community engagement activities while on tour. Curtis on Tour also manages solo engagements for Curtis artists with professional orchestras and presenters. Since the program was established in 2008, Curtis on Tour ensembles have performed more than 375 concerts in over 100 cities in Europe, Asia, and the Americas.
About the Artists
Osmo Vänskä, conductor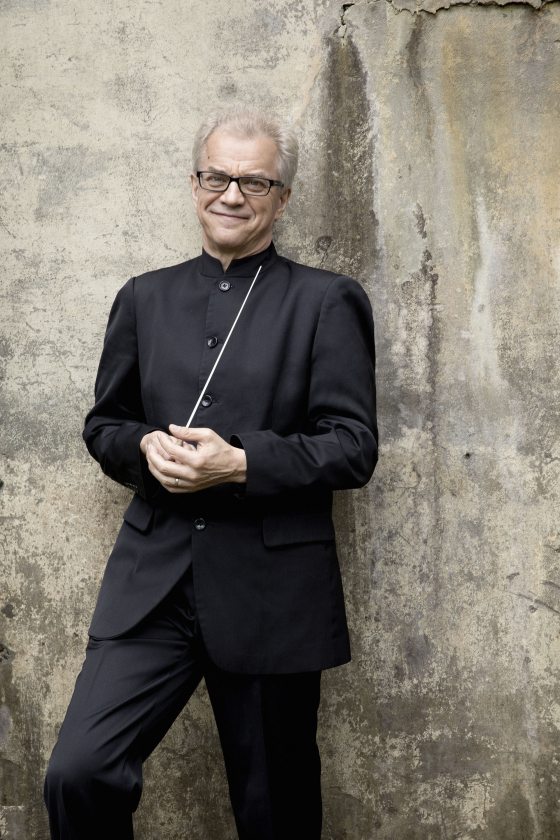 Osmo Vänskä has been music director of the Minnesota Orchestra for 17 years and music director of the Seoul Philharmonic Orchestra since 2020. Recognized for compelling interpretations of repertoire of all ages and an energetic presence on the podium, his democratic and inclusive style of work has been key in forging long-standing relationships with different orchestras.
With the Minnesota Orchestra, Vänskä has undertaken five major European tours, as well as historic trips to Cuba in 2015, at the invitation of the Cuban Ministry of Culture—the first visit by an American orchestra since the two countries announced steps to re-establish diplomatic relations—and South Africa in 2018, as part of worldwide celebrations of Nelson Mandela's Centenary. The latter was the first visit by an American orchestra to the country and drew together South African and American performers in musical expressions of peace, freedom, and reconciliation on a five-city tour that followed a successful return to London's BBC Proms.
Other highlights of his tenure in Minnesota include 20 album recordings, leading and mentoring young composers during the annual Composer Institute seminar and conducting its Future Classics concerts, performances at New York's Carnegie Hall and Lincoln Center and Chicago's Symphony Center, and various educational and outreach projects in Minneapolis and other cities across the United States.
Janice Carissa, piano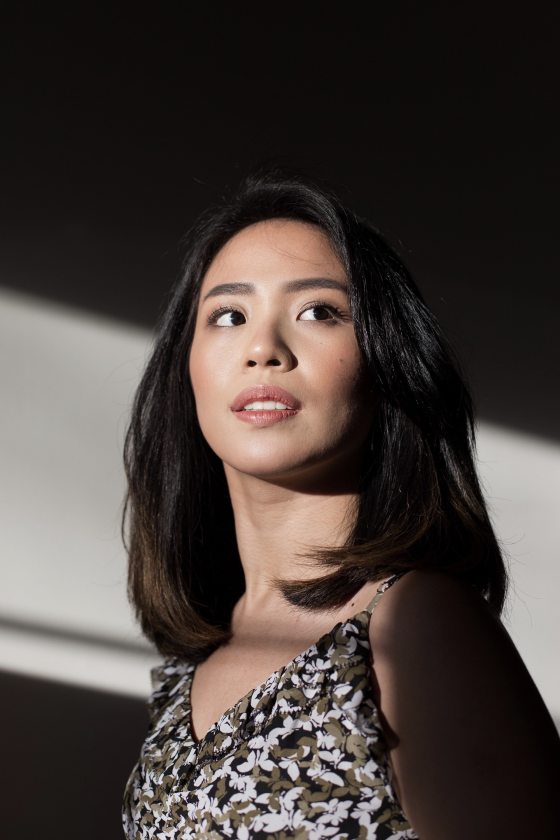 A Gilmore Young Artist and winner of Salon de Virtuosi, Janice Carissa has "the multicolored highlights of a mature pianist" (The Philadelphia Inquirer) and "strong, sure hands" (Voice of America) that "convey a vivid story rather than a mere showpiece" (Chicago Classical Review). Her artistry has been showcased at an array of renowned stages, including the Sydney Opera House, Carnegie Hall, United Nations, Kennedy Center, Jay Pritzker Pavilion in Millennium Park, Louis Vuitton Foundation, and Saratoga Performing Arts Center.
Following her Philadelphia Orchestra debut at age 16, Carissa has substituted for Andre Watts as soloist with Orpheus Chamber Orchestra and gone on to perform with the Kansas City, Amarillo, Des Moines, John Hopkins, St. Peters by the Sea, Symphony in C, Eastern Wind, Bay Atlantic, and Midwest Young Artist symphonies. In 2023, she will be a featured soloist with Sacramento Philharmonic, Promusica Chamber Orchestra, Curtis Symphony Orchestra, and the Tacoma and Battle Creek symphonies.
Carissa's burning passion for chamber music has led her to performances with Brooklyn Chamber Music Society and Jupiter Chamber Concert Series; collaborations with Vadim Gluzman, Miriam Fried, Paul Neuebauer, Lucy Shelton, Marcy Rosen, David Shifrin, Jennifer Cano, and Peter Wiley, among other distinguished musicians; and appearances at Marlboro, North Shore, Ravinia, Caramoor, and Kneisel Hall festivals.
A pupil of Gary Graffman and Robert McDonald, Carissa left Indonesia in 2013 and entered the Curtis Institute of Music. All students at Curtis attend on full-tuition, merit-based scholarships, and Carissa was the Gerry and Marguerite Lenfest fellow. Having graduated with a bachelor's degree from Curtis, she is presently studying at The Juilliard School with Robert McDonald. When away from the piano, Carissa is an avid foodie and loves going on strolls with her camera.
Dine with Us
Snack Tote
Our insulated, reusable Longwood snack tote is packed with a savory sampling of three gourmet cheeses, crackers and pita, hummus, whole strawberries, clusters of grapes, composed salad, two bottles of water, and disposable silverware. Snack totes are available for $75, or for $98 with wine, and serve two people. Guests can pick up the snack tote at the concessions area at the performance venue starting at 5:00 pm.
Snack totes can be purchased after adding Curtis Symphony Orchestra tickets to your cart. Purchase of a snack tote does not include tickets to the Curtis Symphony Orchestra performance. Snack totes must be purchased by April 28 at 5:00 pm.