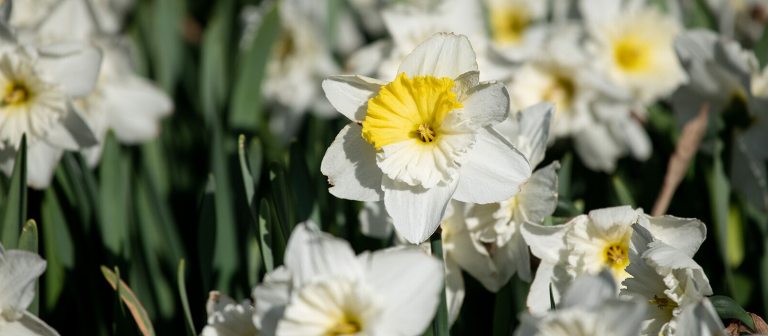 Colorful harbingers of spring, daffodils delight and inspire us every spring—and are a fantastic choice to use in your own floral designs.
In this floral-design elective, join Jane Godshalk AIFD as she explores the growing and classification of daffodils, and how to use these incredible flowers in your own designs. Start your experience with a walk through the gardens to see daffodils on display. Then, experience the joys of designing with these beautiful spring blooms as Godshalk highlights how to structure and frame your design while using sand as an artistic medium. You'll leave class with a stunning floral design to be displayed at home and a newfound appreciation for the dazzling daffodil.
Certificate Information
This course counts as an elective in the Certificate of Merit in Floral Design program.
Location
The Terracotta Room in Longwood's Terrace Restaurant
This program will take place partially outdoors. Please dress for the weather and wear footwear suited for walking.
Instructor
Jane Godshalk