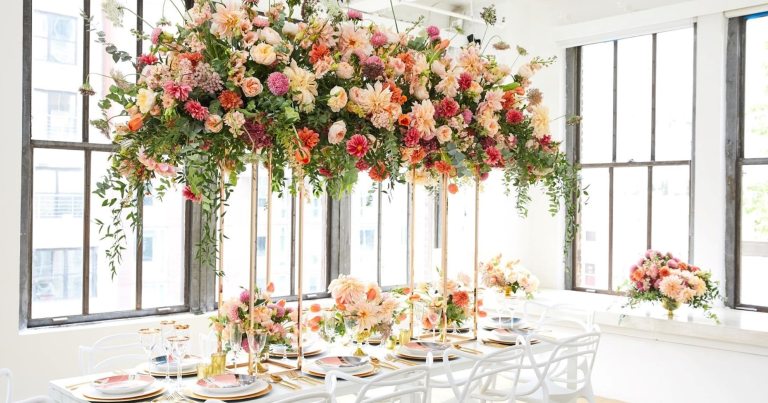 Few arrangements elevate an event like a canopy design.
Suspended like jewels above the table below, their components seem to defy both gravity and tradition in equal measure. During this masterclass, expert event designers Tasha Flowers Designer and Creative Director Tasha Flowers and O Luxe Design, Inc. Creative Director Erica Jones lead you as you work both independently and with your peers to create a striking canopy arrangement of flowers with fall jewel tones over a staged table, paired with individual runners that mirror the canopy's design. Practice your hand at staging the design while considering the table setting as a whole, and leave with a runner reminiscent of the canopy to display on your own table at home.
Certificate Information
This workshop counts as an elective toward the Certificate of Merit in Floral Design.
Location
Ballroom
Instructor
Tasha Flowers, Erica Jones