It looks like this event has already occurred.
Emi Ferguson and Ruckus
Classical Series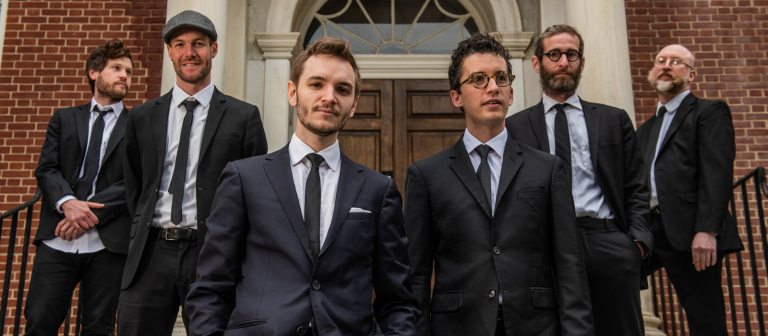 Date & Time
Friday, February 10, 2023 at 8:00 pm
Ballroom
---
Tickets
Reserved Seating: $30
Gardens Preferred, Gardens Premium Members, and Innovators: $26
Ticket includes all-day Gardens Admission. Tickets limited. Sell out likely.
Longwood Debut
In a collaboration with flutist Emi Ferguson, Ruckus presents Fly the Coop, a kaleidoscopic romp through some of Bach's most playful and transcendent works, orchestrated for baroque flute and the forces of Ruckus that include theorbos, baroque guitars, baroque bassoon, cello, viola da gamba, harpsichord, organ, bass, and the occasional banjo.
Emi Ferguson
Hailed by critics for her "tonal bloom" and "hauntingly beautiful performances," English-American performer and composer Emi Ferguson stretches the boundaries of what is expected of modern-day musicians. Ferguson's unique approach to the flute can be heard in performances that alternate between the silver flute, historical flutes, and auxiliary flutes, playing repertoire that stretches from the Renaissance to today.
Ferguson can be heard live in concerts and festivals around the world as a soloist and with groups including AMOC*, the New York New Music Ensemble, the Handel and Haydn Society, and the Manhattan Chamber Players. She has spoken and performed at several TEDX events and has been featured on media outlets including The Discovery Channel, Vox's Explained series on Netflix, Amazon's The Marvelous Mrs. Maisel, and Juilliard Digital's TouchPress apps talking about how music relates to our world today.  Her debut album, Amour Cruel, an indie-pop song cycle inspired by the music of the 17th-century French court, was released by Arezzo Music in September 2017, spending 4 weeks on the Classical, Classical Crossover, and World Music Billboard Charts. Her 2019 album Fly the Coop: Bach Sonatas and Preludes, a collaboration with continuo band Ruckus debuted at #1 on the iTunes classical charts and #2 on the Billboard classical charts. 
Ferguson was a featured performer alongside Yo-Yo Ma, Paul Simon, and James Taylor at the 10th Anniversary Memorial Ceremony of 9/11 at Ground Zero, where her performance of Amazing Grace was televised worldwide. Her performance that day is now part of the permanent collection at the 9/11 Museum.
Ruckus
A baroque ensemble with a fresh, playful approach to North American early music, Ruckus fuses the early music movement's creative spirit with the grit, groove, and jangle of American roots music. Among the most creative and virtuosic performers in early music, the ensemble's core is a continuo group, the baroque equivalent of a jazz rhythm section: guitars, keyboards, cello, bassoon and bass. Other members include soloists of the violin, flute, and oboe.
Ruckus debuted in Handel's Aci, Galatea e Polifemo in a production directed by Christopher Alden featuring Anthony Roth Costanzo, Ambur Braid, and Davóne Tines at National Sawdust. The band's playing earned widespread critical acclaim, described as "achingly delicate one moment, incisive and punchy the next" (The New York Times) and "superb" (Opera News).
Ruckus' debut album, Fly the Coop, a collaboration with flutist Emi Ferguson, was Billboard's #2 classical album upon its release. Live performances of Fly the Coop in Cambridge, MA was described as "a fizzing, daring display of personality and imagination" (The New York Times).  
With Holy Manna, a program including arrangements of early American hymns from the shape-note tradition, Ruckus has begun a multi-project exploration of histories of American music. Other upcoming projects include a co-commission of a large-scale work by pioneering artist and NEA Jazz Master Roscoe Mitchell as part of a Bach / Bird Festival (with The Metropolis Ensemble and the Immanuel Wilkins Quartet).
Explore the Entire Series
From familiar faces to new artists to discover, our Indoor Performance Series showcases the beauty of the performing arts in the beauty of our Gardens.
Buy a Bundle, Save 20%
Purchase a bundle of 3, 4, or 5 Indoor Performance Series concerts and save 20%. This discount can be applied when tickets are purchased directly through our Pick 3, Pick 4, or Pick 5 bundles.
Please note: This discount cannot be combined with any other promo code or Member / Innovator discount.