Fall Gardening for Wildlife
Continuing Education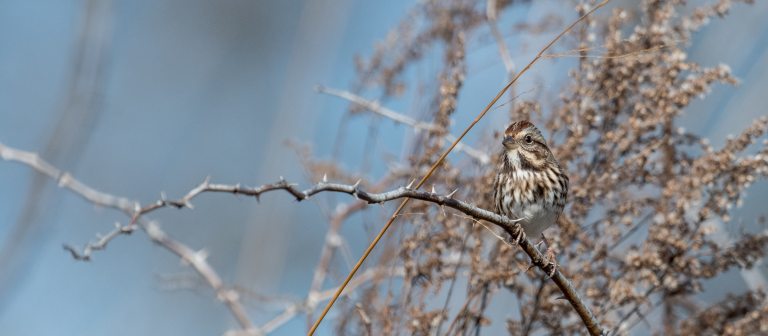 Dates & Price
Visitor Center Auditorium & Gardens
Saturday, October 22, 2022
9:00 am–12:00 pm
---
Register by October 19, 2022
Fee: $59
Fee for Innovators, Gardens Preferred, and Gardens Premium Members: $53
While fall is a time to clean up the garden and "put it to bed" for the winter, too much cleaning can make life during the colder months difficult for wildlife. Join Ryan Gott, Ph.D.—current Longwood Fellow and prior Associate Director of Integrated Pest Management at Phipps Conservatory and Botanical Gardens—and learn how to prepare your garden for the winter while supporting the insects, birds, and small mammals that call your garden home. Gott will explore the reasons and benefits of wildlife-minded landscaping, as well as discuss local native plants that best benefit wildlife. Afterward, he'll lead a walk through the Gardens to highlight plants and practices here at Longwood.
Please note that this program includes walking; appropriate footwear is recommended. This is a rain-or-shine experience.
Where
Visitor Center Auditorium & Gardens
Instructor
Ryan Gott
Innovators, Gardens Preferred, and Gardens Premium Members save on Continuing Education Courses
A 10% discount on classes will be applied automatically at the time of checkout.