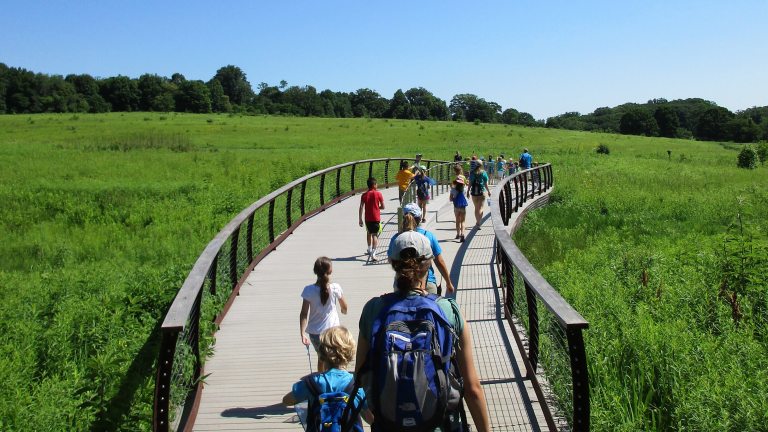 Dates
Friday, September 29

10:30 am, 11:30 am

Saturday, September 30

10:30 am, 11:30 am

Friday, October 6

10:30 am, 11:30 am

Saturday, October 7

10:30 am, 11:30 am

Friday, October 13

10:30 am, 11:30 am

Saturday, October 14

10:30 am, 11:30 am

Friday, October 20

10:30 am, 11:30 am

Saturday, October 21

10:30 am, 11:30 am

Friday, October 27

10:30 am, 11:30 am

Saturday, October 28

10:30 am, 11:30 am
Discover the sights, sounds, and scents of the season with a fun, 30-minute nature walk designed for the whole family.
Explore nature near and far with tools like magnifying glasses and binoculars while using your senses to experience the Gardens through a new lens. Recommended for adults and children (5-12 years old).
Please note: To provide an enjoyable experience, capacity is limited. Walks are accessible, if you would like to join us with a Longwood scooter or personal mobility device.