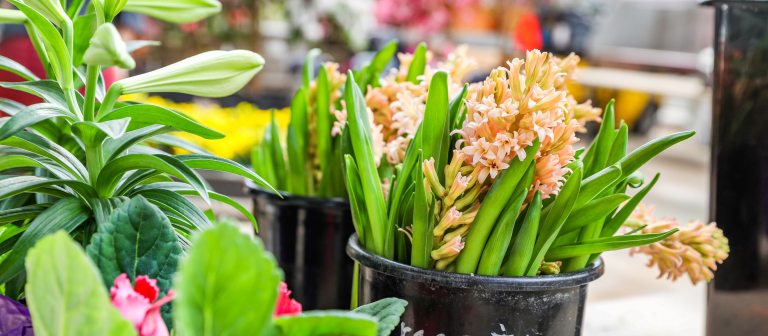 Whether you are beginning your journey toward a Certificate of Merit in Floral Design, or just want to learn techniques for arranging flowers, this course provides the foundational skills and the hands-on practice you need to spark your floral design creativity.
Learn how to select and condition flowers, use tools and mechanics, and understand various floral design styles including decorative round, vegetative, parallel, garland, and designs in glass through a series of online presentations and video tutorials. Then, it's your turn to practice what you've learned! You create your arrangements, upload an image or video of each final work, and receive personalized feedback on your designs from skilled instructor Jane Godshalk. The learning continues with two online interactive sessions in which Godshalk provides expert advice on how to improve your designs and bring your floristry to the next level.
Certificate Information
This online course meets one of the core requirements of Longwood Gardens' Certificate in Floral Design.
Course Schedule
Live-streamed sessions

October 9, 2023
4:00–5:00 pm

October 30, 2023
4:00–5:00 pm

November 20, 2023
4:00–5:00 pm
Online content remains available for six months after the course end date.
Location
Online, with self-paced content and 3 live-streamed sessions
Instructor
Jane Godshalk
Materials
You will receive directly to your home three shipments that include all the non-perishable materials (excluding containers) and flowers needed to make the arrangements demonstrated in the online class, plus a Longwood apron. Shipping of design material is limited to the continental United States.