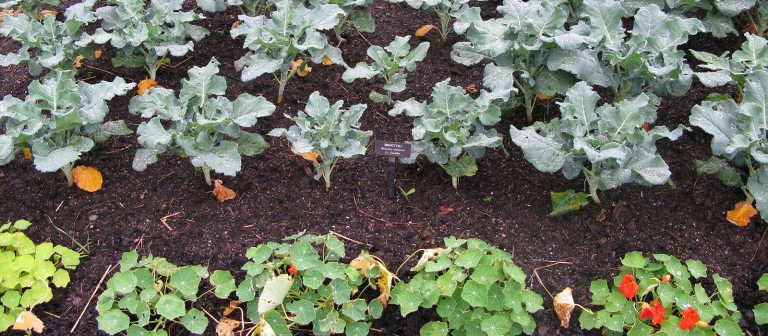 Have you ever wanted to create your own vegetable garden, but don't know where to start?
Join us to dig deep into vegetable cultivation with this introductory level class for beginner vegetable gardeners. Join us first in the Visitor Center Auditorium where you'll explore essential topics in vegetable gardening including soil health, crop succession, propagation, pest and disease management … and, of course, what to do with your lovely harvest!
Following the presentation, take a trip with us to Longwood's Ornamental Kitchen Garden to see how we implement essential gardening techniques. You'll leave with the knowledge you need to start your own vegetable garden at home and start enjoying your harvest!
Curious to see the impact of Longwood's vegetable growing techniques? Join us in June to see the progress in our Ornamental Kitchen Garden during an optional follow up visit.
Course Schedule
Saturday, March 16, 2024
9:00 am–3:00 pm 
Inclement weather date
Sunday, March 17, 2024
Optional Follow Up Visit
June 8, 2024
10:00 am–12:00 pm
Location
TheVisitor Center Auditorium and Idea Garden
Please dress for all types of weather and wear comfortable walking shoes.
Instructor
Alex Correia