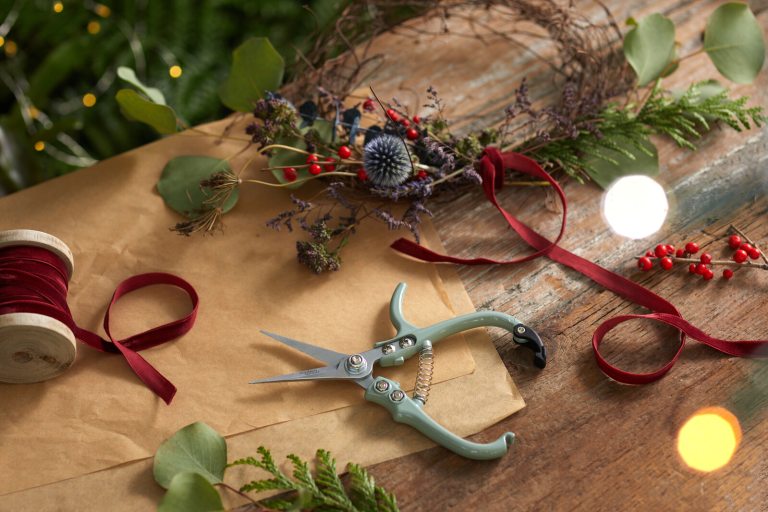 Explore a modern twist on a classic holiday favorite!
Join floral artist and owner of Flowergirl Workshop Valerie McLaughlin and create a pinecone garland wrapped and draped over a metal ring that's been handcrafted by her husband, metalsmith Jim McLaughlin. Supplies to create your own hand-rolled metal wreath will be provided, including ribbon and other accents—but you're welcome to bring your favorite beads, baubles, or bows to add your own distinctive touch to this unique festive design. Your creation becomes a timeless piece, as the metal wreath is reusable and can be re-embellished from season to season for years to come.
Holiday Village Workshops are part of Longwood @ The Creamery, engaging horticultural experiences offered throughout the year in a spirited community space. These workshops are offered during the Kennett Square Holiday Village Market, and each one includes a seasonal cocktail and admission to Longwood Gardens on the date of the workshop.
Location
The Creamery of Kennett Square
Instructor 
Valerie McLaughlin