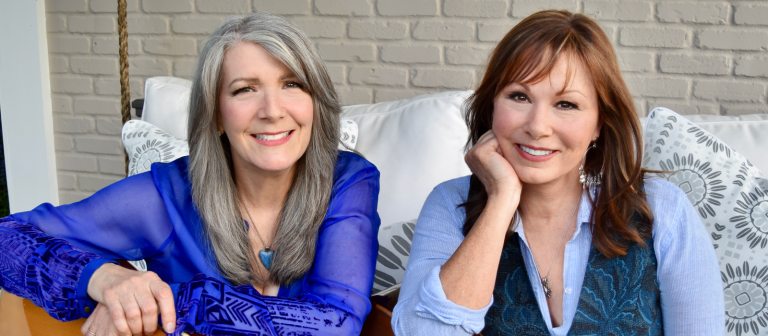 Friends since their early days in Nashville, country stars Kathy Mattea and Suzy Bogguss have each carved out careers in popular music with country chart hits spanning several decades.
Sporting new material developed for the tour and armed with countless stories and hits, Mattea and Bogguss join together for one of their very few opportunities to collaborate musically since their Grammy Award-nominated track Teach Your Children from the 1994 Red, Hot + Country compilation.
Kathy Mattea
Hailed by The Washington Post as "one of Nashville's finest song interpreters," Mattea has enjoyed much success and acclaim during her 35-year career in country, bluegrass, and folk music, including two Grammy wins, four Country Music Awards, four number one country singles, and five gold albums (plus a platinum greatest hits collection). Her latest album is Pretty Bird, produced by her old friend and roots music wizard Tim O'Brien. The wide-ranging collection of songs chronicles a period of rededication to singing, digging back in, and emerging with a poignant and eclectic CD. In addition to creating and recording music and performing live on tour, Mattea is increasingly involved with public broadcasting, regularly guest-hosting on the long-running NPR show Mountain Stage (sitting in for longtime host Larry Groce), as well as consulting and contributing on screen in Ken Burns' 2019 Country Music documentary for PBS.
Suzy Bogguss
One of country music's most pristine and evocative vocalists, Bogguss quickly became one of the key artists that defined the golden days of 90s country with the release of her 1989 major label debut, Somewhere Between. She scored a string of top 10 singles with country radio staples like Outbound Plane, Drive South, Hey Cinderella, Letting Go, and Aces, and her 1991 album of that name was certified platinum. In addition, she scored a trio of gold albums and notched more than three million sales.  With Lucky, released on her own label Loyal Dutchess, the singer comes full circle, returning yet again to her early inspiration, Merle Haggard—her Somewhere Between was titled after a Hag cut.