Kennett Symphony
Summer Series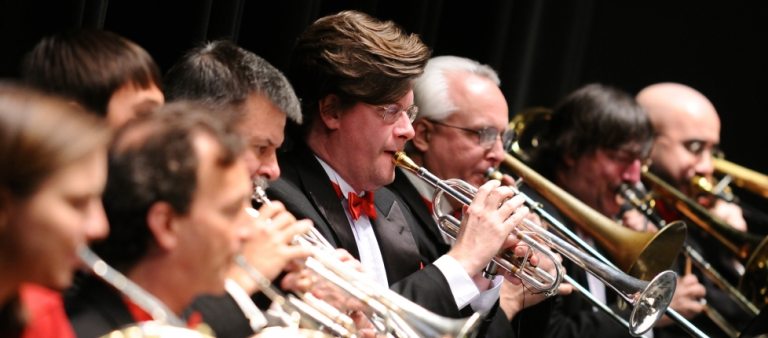 Date & Time
Sunday, June 25, 2023 at 7:30 pm
Open Air Theatre
---
Tickets
Reserved Seating: $50
Students up to age 18: $10
For tickets, call 610.444.6363 or click below
Ticket includes all-day Gardens Admission. Tickets limited. Sell out likely.
Under the direction of conductor Michael Hall, enjoy a collection of beloved light classical pieces, perfect for this performance under the stars. Waltzes and galops abound from the sunny and delightful Capriccio Italien, the mercurial Flight of the Bumblebee, and the heartfelt Vocalise as well as music from John Williams' score to Schindler's List.
More about Kennett Symphony
Dr. D. Duer Reynolds, a prominent local physician, and Ray Lyman Ott, head of the Kennett Consolidated School music department, founded the Kennett Community Symphony Orchestra in 1940 as an all-volunteer orchestra. Today the Kennett Symphony is Chester County, Pennsylvania's only professional symphony orchestra. An integral part of the artistic community for more than 75 years, the Kennett Symphony is renowned for their refined and impassioned performances.
Program: Symphony Under the Stars
Pyotr Ilyich Tchaikovsky—Capriccio Italien
Nikolai Rimsky-Korsakov—Flight of the Bumblebee
John Williams—Selections from Schindler's List
Sergei Rachmaninoff—Vocalise
Nikolai Rimsky Korsakov—Russian Easter Overture
Dmitry Kabalevsky—Dance of the Comedians
Aram Khachaturian—Masquerade Waltz
Find out more on their website
In case of inclement weather, concert will be held indoors at the state-of-the-art auditorium of Unionville High School, 750 Unionville Road, Kennett Square, PA.
Explore the Entire Series
Our Summer Performance Series showcases the beauty of the performing arts in the beauty of our Gardens.
Concert Evening Dining
Special Dining Hours for Ticketholders
The Café
Extended hours for ticketholders
Open until showtime
1906
Prix Fixe Dinner
Seating between 5:00 & 6:00 pm
1906 reservations are required and can be made via OpenTable up to 90 days in advance.