From Our Meadow to Your Backyard: Integrated Vegetation Management Techniques
Continuing Education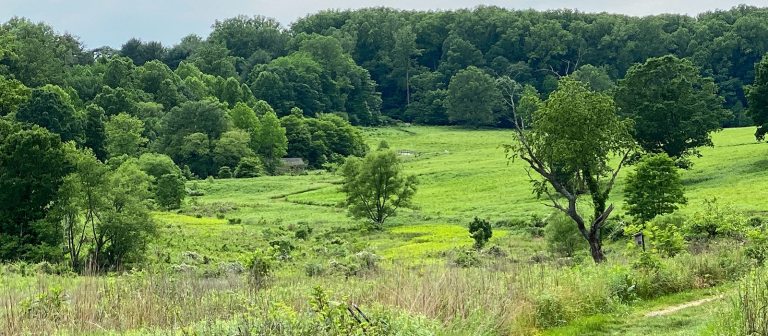 Dates
Wednesday, September 21

6:00 pm

Friday, September 23

7:30 am
Dates & Price
Onsite & Online
September 21 & 23, 2022
---
Online Orientation: September 21, 6–7 pm 
Onsite Session: September 23, 7:30–10:30 am
Inclement Weather Date: September 30, 7:30–10:30 am
---
Register by September 19, 2022
Fee: $75
Fee for Innovators, Gardens Preferred, and Gardens Premium Members: $68
Struggling to manage invasive and weedy plants in your backyard? Learn some of the techniques used at Longwood and how to apply them to your own landscape. Join Longwood Senior Ecology Technician Joe Thomas in Longwood's Meadow Garden as he discusses the chemical, biological, physical, and cultural techniques used in Integrated Vegetation Management, and how Longwood uses those techniques to manage specific plants and steward our native ecosystems. Take part in a hands-on demonstration and take home tips and techniques to apply to your own garden.
Please note: This course has been approved for 6 Pennsylvania pesticide recertification training credits in the following categories: (10) Right of Way & Weeds, (18) Demonstration and Research, and (23) Park and School Pest Control. This class has also been approved by LA CES for four hours of professional development hours (HSW).
Where
Onsite & Online, live-streamed
Instructor
Joe Thomas
Innovators, Gardens Preferred, and Gardens Premium Members save on Continuing Education Courses
A 10% discount on classes will be applied automatically at the time of checkout.