It looks like this event has already occurred.
Plantology on Tap: Backyard Botanical Wellness
Continuing Education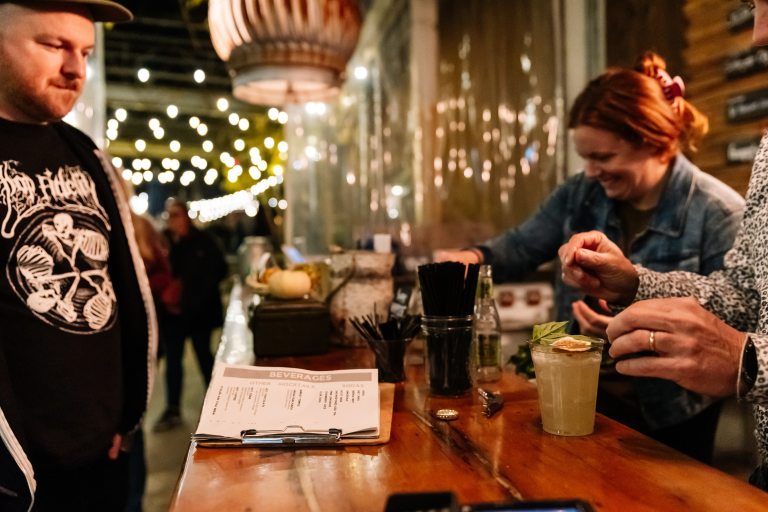 Dates & Price
Longwood at the Creamery
May 19, 2022
Doors open at 4:30 pm, lecture begins at 5:30 pm
---
Fee: $29
Please note, there is an additional $3.40 processing fee per ticket
Learn how to grow herbs and food in your own backyard, front porch, or even your windowsill with Viva Leaf Tea Co. and Farmer Jawn Agriculture Founder and Owner Christa Barfield. A lifelong Philadelphia resident and healthcare professional-turned-farmer, Christa delves into simple ways to grow spring onions, mint, turmeric and more... and how growing these selections can contribute to a healthier lifestyle.
Christa Barfield is a health-care professional turned farmer and lifelong Philadelphia resident. It was 10 years into her career in health-care administration when she realized her work-life balance was unhealthy; she resigned from her job just weeks before she turned 30. It was important for her to take back her life, health, and happiness not only for herself but for her family as well. After a solo trip to Martinique in January 2018, she returned home inspired to connect with the land, plant life, and social issues that heavily impact black and brown communities and all people's perception of food. Her business is a reincarnation of her healthcare career in a more sustainable way. Since 2018, she has developed earth-born brands owned by her parent company, LifeLeaf Organic Farms. Her original two ventures, Viva Leaf Tea Co. and FarmerJawn Agriculture, are based in regenerative agricultural values with a goal of traceable and transparent origins of 100% Organically Dope foods.
We've proudly teamed up with The Creamery of Kennett Square to offer engaging horticultural experiences in a spirited community space. Join us for our fun Plantology on Tap events held at The Creamery and enjoy an engaging botanical talk paired with a delicious small bite and signature cocktail to round out the fun.
Where
Longwood at the Creamery 
Instructor 
Christa Barfield 
Innovators, Gardens Preferred, and Gardens Premium Members save on Continuing Education Courses
A 10% discount on classes will be applied automatically at the time of checkout.