It looks like this event has already occurred.
Plantology on Tap: True Confessions of a Houseplant Serial Killer
Continuing Education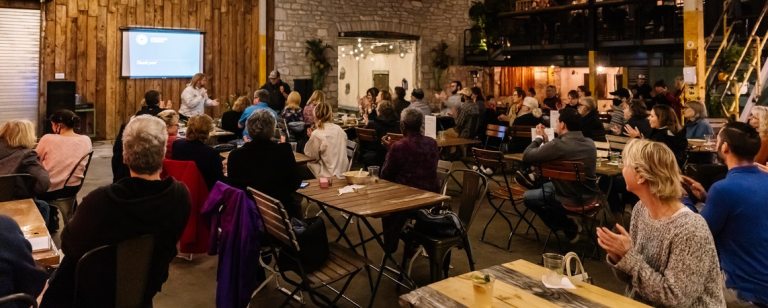 Dates & Price
Longwood at the Creamery
January 20, 2022
Doors open at 4:30 pm, lecture begins at 5:30 pm ET
---
Fee: $29
Please note, there is an additional $3.40 processing fee per ticket
Whether we choose to admit it or not, we've all had to say goodbye to a beloved houseplant. Maybe it was the first time we tried caring for a houseplant or maybe it's the one plant your green thumb just doesn't seem to be able to bring back from the brink. Join Longwood's Continuing Education Instructor Bridget Wosczyna as she explores the trials and tribulations of growing a variety of houseplants, sharing the stories of those she has lost and how she uses those losses to inform her for future success. Share your own houseplant fails over a seasonal cocktail and small bite with fellow houseplant serial killers and, armed with your new knowledge, take home a new plant and try again!
We've proudly teamed up with The Creamery of Kennett Square to offer engaging horticultural experiences in a spirited community space. Join us for our fun Plantology on Tap events held at The Creamery and enjoy an engaging botanical talk paired with a delicious small bite and signature cocktail to round out the fun.
Where
Longwood at the Creamery 
Instructor 
Bridget Wosczyna
Innovators, Gardens Preferred, and Gardens Premium Members save on Continuing Education Courses
A 10% discount on classes will be applied automatically at the time of checkout.