It looks like this event has already occurred.
Sense-able Classrooms: Streamside Forest and Herbal Gardens
Teacher Professional Development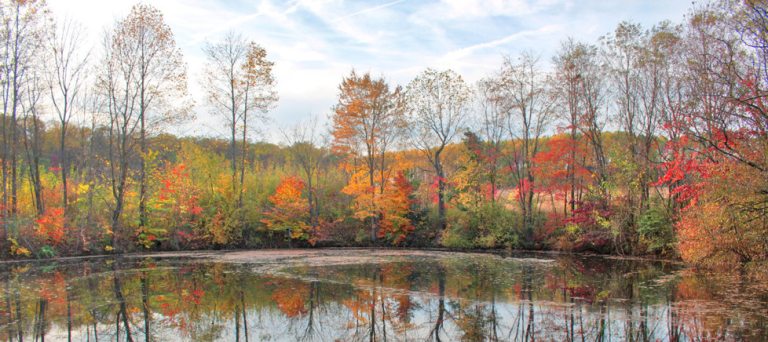 Date & Price
August 12, 2020
1:00 pm–3:00 pm
---
Online
---
CANCELLED
Join Longwood Gardens and Stroud Water Research Center to bring nature into your classroom. Ever take a walk out in a forest and come out feeling refreshed, relaxed, and at peace? Scientific research has shown there are many benefits to being immersed in these kinds of natural surroundings, such as lowering heart rates, regulating blood pressure, and reducing stress or anxiety. Forests are also important to watersheds, and trees are needed by streams to keep them healthy, acting as a buffer to upland pollution, providing shade to cool the waters while also being a source of nutrition through the leaves they drop. Find your senses in this ecosystem as we immerse in the ecological, emotional, and physical benefits, and learn how you can bring these concepts and experiences into the classroom through peaceful walks (forest bathing) and tree plantings, either virtually or on your own school grounds. 
In the second half of the workshop, an herb garden is the perfect multi-sensory teaching tool for your classroom! Learn how to create your own classroom-sized herb garden, perfect for a windowsill or desk. This teaching tool is suited to grade levels K–5. Discover the history of herbs, their culinary and medicinal uses, and identification of different herbs based on observable characteristics. 
Advance registration is required for this online workshop. Two ACT-48 credits provided. 
For more information and to register, please visit Stroud Water Research Center. 
Questions?
Contact Tara Muenz
Stroud Water Research Center
610.268.2153 ex. 301
tmuenz@stroudcenter.org
There are no events available at this time, please check back later.