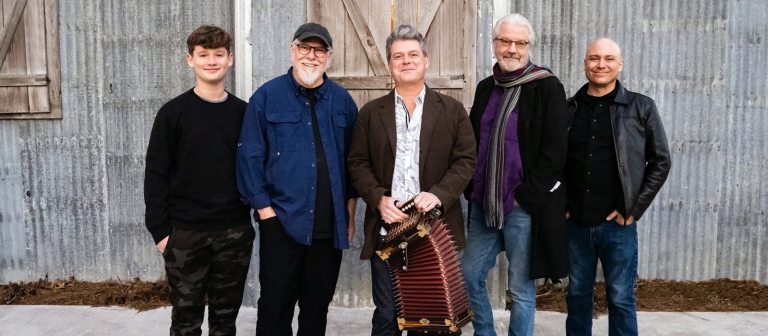 Known for their stunningly clean and cohesive Cajun French music, multiple Grammy Award nominees Steve Riley and the Mamou Playboys can deliver a hot Cajun two-step, then turn on a dime and deliver an a capella ballad, and much more.
Steve Riley and the Mamou Playboys began 30 years ago with a reputation for excellence, propelled from the backwaters of Southwest Louisiana into the world music limelight early on. By their third release, Trace of Time, they had garnered themselves a Grammy nomination in the worldwide field of traditional folk music, another in 2004 for Bon Reve, in 2009 for Live at the New Orleans Jazz & Heritage Festival, and again in 2011 for Grand Isle.
Steve Riley, of Mamou, Louisiana, is a widely acknowledged master of the Cajun accordion and its singularly powerful sound. There has never been an official competition among Cajun accordionists. Whenever a contest does arise, Riley usually wins it, or judges it. Despite the lack of official metrics or quantifying factors, it remains true that most people think Riley is the best there is, and very few would argue the point. His playing is a standard by which timing, phrasing, and ingenuity are measured on the royal instrument of South Louisiana. That, combined with his searing, emotional vocals, songwriting, soulful fiddling, and onstage front man charisma have led many to refer to the band simply as "Steve Riley." For many, that would be enough, but for this band, and its devoted fans, there's much, much more.