Straight No Chaser: The Yacht Rock Tour
Summer Series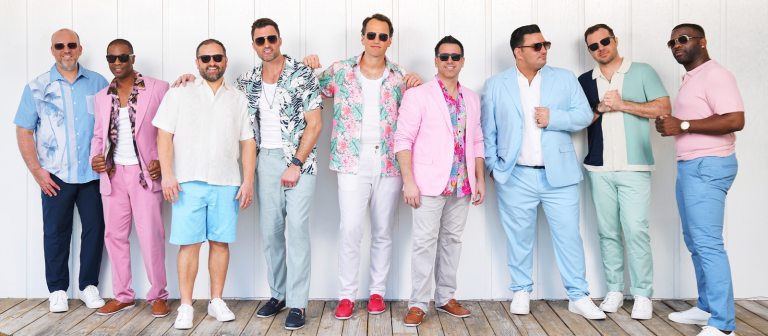 Date & Time
Wednesday, July 5, 2023 at 7:30 pm
Open Air Theatre
---
Tickets
Sold out.
Ticket includes all-day Gardens Admission. Tickets limited. Sell out likely.
This isn't your blue blazer, ties, and khakis type of male a capella group. Backed with a massive fanbase and more than two million albums sold worldwide, Straight No Chaser is the captivating sound of nine unadulterated human voices coming together to make extraordinary music that is moving people in a fundamental sense ... and with a sense of humor.
Straight No Chaser are neither strait-laced nor straight-faced, but neither are they vaudeville-style kitsch. They have emerged as a phenomenon with a massive fanbase and a long list of accomplishments including two Recording Industry Association of America Gold Certified albums, more than 1.5 million concert tickets sold, more than one billion streams on Pandora, and more than two million albums sold worldwide. 
Explore the Entire Series
Our Summer Performance Series showcases the beauty of the performing arts in the beauty of our Gardens.
Concert Evening Dining
Special Dining Hours for Ticketholders
The Café
Extended hours for ticketholders
Open until showtime
1906
Prix Fixe Dinner
Seating between 5:00 & 6:00 pm
1906 reservations are required and can be made via OpenTable up to 90 days in advance.