It looks like this event has already occurred.
Succulent Terrariums
Design Tuesdays @ The Garden Shop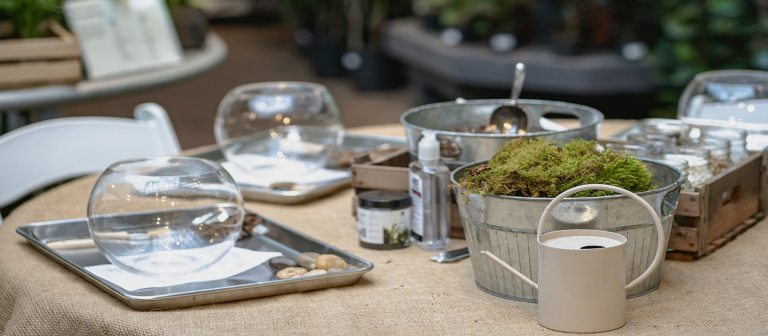 Dates & Price
August 9 & 23
6–8 pm
---
Fee: $129
Fee for Innovators, Gardens Preferred, and Gardens Premium Members: $116
Gather your friends and flex your creative muscle during our fun, hands-on workshops set in the inspiring setting of our Garden Shop. Our Plant Team Specialists share design tips and tricks while creating a beautiful terrarium perfect for any décor. Then, it's your turn! Using a selection of fresh, seasonal plants, create your very own garden under glass to take home and enjoy.  
Our evening workshop includes the design demonstration, plants, glass vessel, light refreshments, and exclusive access to the Garden Shop.