Sweet Floral Treats: Red Velvet Cake
In-Person Floral Design Class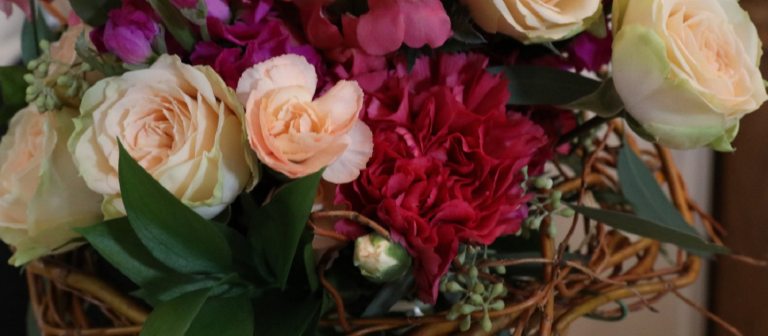 Dates & Price
Wednesday, January 18, 2023
6:00–8:00 pm
---
Fee: $109
Fee for Innovators, Gardens Preferred, and Gardens Premium Members: $98
Fee includes all-day admission to the Gardens on the day of the class.
Registration ends on Sunday, January 8, 2023
Known for its bold hue, red velvet cake is an iconic treat … and one that's sure to inspire you when creating an equally decadent and striking floral arrangement!
Join Mackenzie Knight-Fochs of The Scott Arboretum of Swarthmore College as she demonstrates how to create a sumptuous arrangement inspired by this sweet treat … and create your own to take home and proudly display. We'll also share a red velvet cake recipe for you to try at home.
Location
The Terracotta Room in Longwood's Terrace Restaurant
Instructor
Mackenzie Knight-Fochs