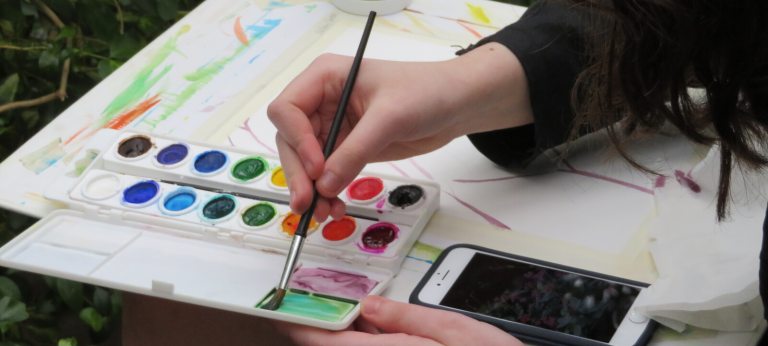 Capture the elegance of fall's changing colors while exploring light, color, and composition through various watercolor painting techniques.
With the subdued hues and grand branches of the Meadow Garden for inspiration, experiment with color theory, pigment value, and texture to depict the beauty of autumn's end.
Appropriate for all skill levels. For ages 10–16. 
Location
Throughout the Gardens.
Materials
All materials included.