It looks like this event has already occurred.
Wine & Jazz Festival
Summer Series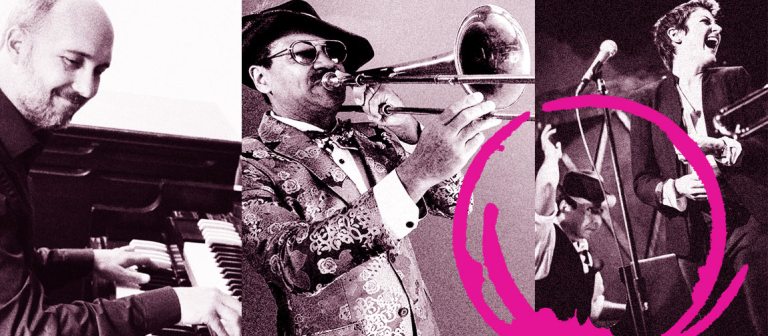 Date & Price
Saturday, June 4, 2022, 2:00–10:00 pm
Wine & Jazz Festival Sold Out
Wine & Jazz Bundle Sold Out
---
You are welcome to set up your chair at performance locations while you enjoy the Gardens and festival.
This is a rain or shine event. No outside food allowed in the Gardens.
All sales are final. Tickets are non-refundable and may not be exchanged for another date and time. Lost or stolen tickets will not be refunded or replaced.
The Gardens will be closed all day Saturday, June 4, to everyone except Wine & Jazz Festival ticket holders.
Enjoy the sights and sounds of live music while savoring a selection of wines throughout our Gardens. Sip along to exceptional jazz and, after the sun goes down, catch our jazz-inspired Take the A Train to Birdland Illuminated Fountain Performance to round out your day.
*Pre-sale begins at 10:00 am on March 14, 2022 for Gardens Premium, Gardens Preferred Members, and Innovators and opens to the rest of our Members and general public at 10:00 am on March 15, 2022.
Performers
Delfeayo Marsalis and the Uptown Jazz Orchestra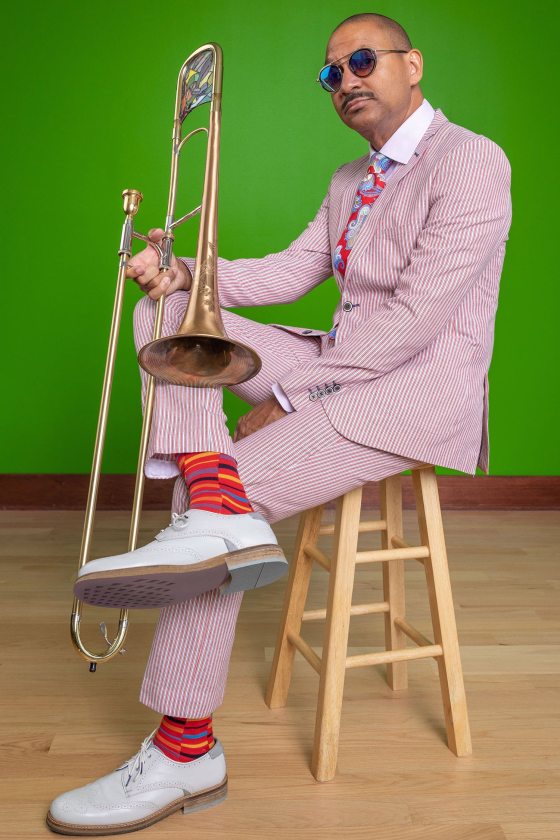 Orchard
7:00 pm
Led by Grammy Award-winning trombonist, composer, and producer of the famed Marsalis family of musicians, Delfeayo Marsalis and the Uptown Jazz Orchestra sets the global standard for celebrating jazz in its authentic form. Formed by Marsalis in 2008, this highly entertaining ensemble of up to 18 accomplished artists focuses on maintaining important jazz traditions such as riff playing, New Orleans polyphony, and spontaneous arrangements, while inspiring the next generation of jazz musicians and promoting a culture of diversity, inclusion, and accessibility in the arts.
Christian McBride's New Jawn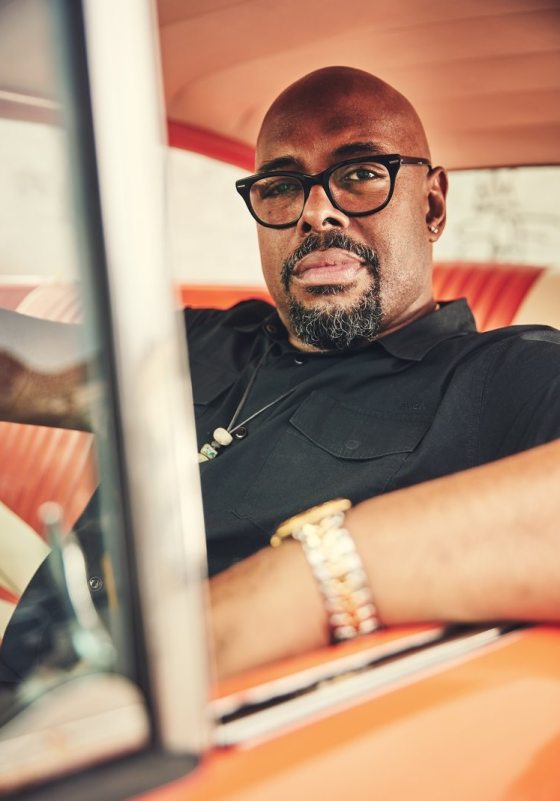 Orchard
4:45 pm
Seven-time Grammy Award-winning jazz bassist Christian McBride can be likened to a force of nature, fusing the fire and fury of a virtuoso with the depth and grounding of a seasoned journeyman. Powered by a relentless energy and a boundless love of swing, McBride's career is now blazing into its third decade. The Philadelphia native has become one of the most requested, most recorded, most respected figures in the music world today. The host of NPR's Jazz Night in America and The Lowdown: Conversations with Christian on Sirius/XM, McBride was recently named the artistic director of the historic Newport Jazz Festival.
The Hot Sardines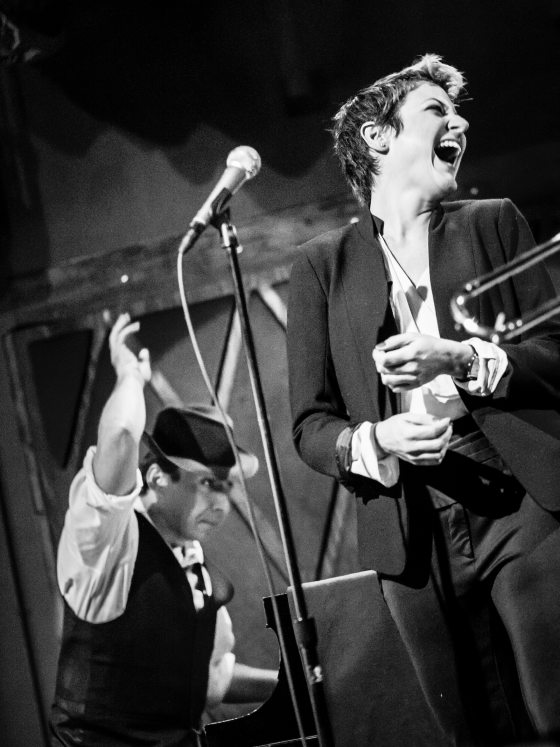 Pumphouse Plaza
2:15 pm and 4:15 pm
In the talented hands of classic jazz ensemble The Hot Sardines, music first made famous decades ago comes alive through brassy horn arrangements, rollicking piano melodies, and vocals that transport listeners to a different era. Fueled by the belief that classic jazz feeds the heart and soul, this New York-based group has been featured at the Newport Jazz Festival and the Montreal Jazz Festival, have sold out NYC venues from Joe's Pub to Bowery Ballroom and more than 150 tour dates from Chicago to London, and have released two albums to critical raves and a number one slot on the iTunes Jazz chart in the U.S. and internationally—in the last two years alone.
Lucas Brown Trio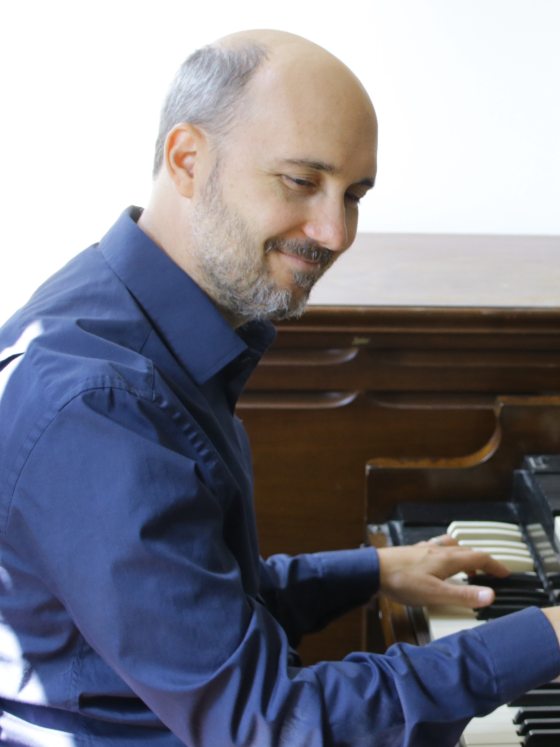 Open Air Theatre
2:00 pm
Known to many in the jazz world as an organist, Lucas Brown performs jazz and classical music worldwide. Joined by Victor North (saxophone) and Byron Landham (drums), Brown has been a member of saxophone legend Bootsie Barnes' organ trio since age 21. Awarded the Clef Club Jazz Award in 2014 in recognition of his contributions as an organist in Philadelphia, Brown has performed with such jazz artists as Joey DeFrancesco, Pat Martino, Eric Alexander, Terell Stafford, and Gerald Veasley and at such venues as Carnegie Hall, the Kimmel Center, the Jazz Standard, and the Blue Note.
Unison Featuring Tony Miceli
Beer Gardens
2:30 pm, 4:15 pm, and 6:00 pm
Philadelphia-based ensemble Unison, featuring renowned jazz vibraphonist Tony Miceli, plays an eclectic repertoire of new takes on classic jazz standards, great American songbook anthems, rock anthems, and even more. 
The Brubeck Brothers Quartet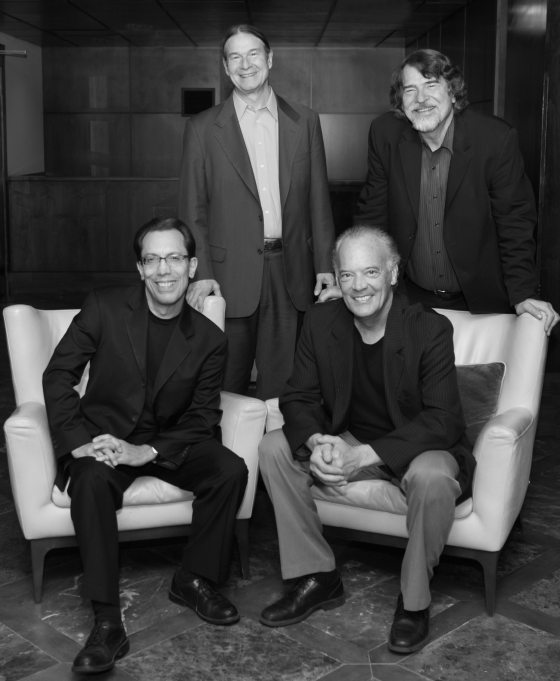 Open Air Theatre
3:45 pm
Chris and Dan Brubeck—brothers and the sons of jazz legend Dave Brubeck—have been making music together practically all their lives, cutting their first record together in 1966. With Dan (drums) and Chris (bass, trombone) as the foundation, the dynamic Brubeck Brothers Quartet is completed by Mike DeMicco (guitar) and Chuck Lamb (piano). Although the quartet's style is rooted in "straight-ahead" jazz, their shows reveal an inherent ability to explore and play odd time signatures while naturally integrating the influences of funk, blues, and world music—all in celebration of the melody, rhythm, culture, and spontaneous spirit of jazz. 
Dine with Us
Snack Tote
Our insulated snack tote is packed with a savory sampling of three gourmet cheeses, crackers and pita, hummus, whole strawberries, clusters of grapes, composed salad, two bottles of water, and disposable silverware. Snack totes are available for $73 and serve two people. Guests can pick up the snack tote at the Peirce-du Pont House consessions tent starting at 2:00 pm through 6:00 pm.
Snack Totes are sold out.
The Terrace
Enjoy prix fixe Wine & Jazz dining selections with wine pairings from 2:30–3:30 pm and 5:30–6:30 pm at 1906. View Wine & Jazz Prix Fixe menu. 1906 reservations are sold out.
The Café and Beer Garden will be open 1:00–9:00 pm.
Concessions
Peirce-du Pont House 1:00–7:00 pm
Rose Arbor 1:00–7:00 pm
Pumphouse Plaza 1:00–5:00 pm
Orchard 3:00–8:30 pm
Please note: Wine tastings end at 7:00 pm