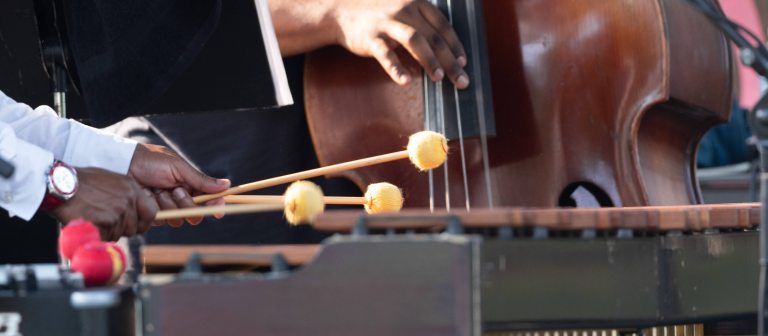 Enjoy the sights and sounds of live music while savoring a selection of wines throughout our Gardens. Sip along to exceptional jazz and, after the sun goes down, catch our jazz-inspired Illuminated Fountain Performance to round out your day.
Featuring
Chucho Valdés Quartet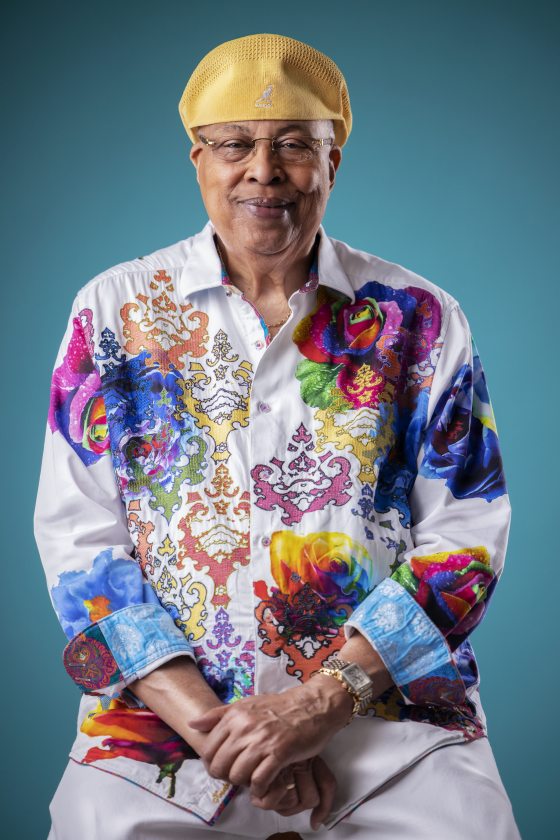 6:00–7:30 pm
Orchard
Winner of seven Grammy and five Latin Grammy Awards, Cuban pianist, composer, and arranger Chucho Valdés is the most influential figure in modern Afro-Cuban jazz. In a rich career spanning 60 years, Valdés has pushed boundaries in pursuit of new expressions in Afro-Cuban music. Valdés is perhaps best known as the founder, pianist, and main composer and arranger of Irakere, a landmark ensemble in Cuban music. Valdés led Irakere for more than 30 years, but since 2005 he has focused on his personal career, highlighting his work as a pianist and leading small ensembles, like the Afro-Cuban Messengers, Jazz Batá, and his acclaimed Quartet. Valdés is a recipient of a Lifetime Achievement Award from the Latin Academy of Recording Arts & Sciences, has been inducted into the Latin Songwriters Hall of Fame, and received a DC Jazz Festival Lifetime Achievement Award.
Emmet Cohen Trio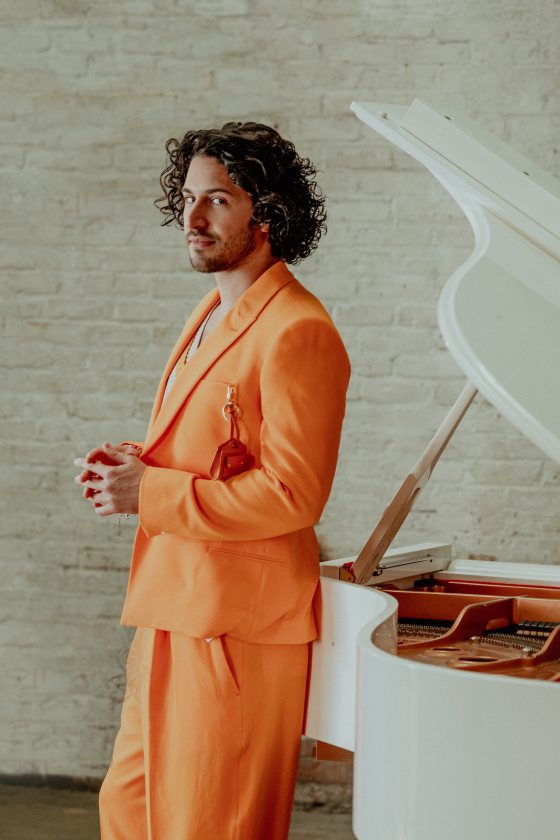 3:45–5:00 pm
Open Air Theatre
Multifaceted American jazz pianist and composer Emmet Cohen has emerged as one of his generation's pivotal figures in music and the related arts. A recognized prodigy, Cohen began Suzuki method piano instruction at age three, and his playing quickly became a mature melding of musicality, technique, and concept. He leads his namesake ensemble the Emmet Cohen Trio, is a vibrant solo performer, and is in constant demand as a sideman. He is also currently Hammond B-3 organist-in-residence at Harlem's SMOKE jazz club. Possessing a fluid technique, an innovative tonal palette, and an extensive repertoire, Cohen plays with the command of a seasoned veteran and the passion of an artist fully devoted to his medium.
Anat Cohen Quartet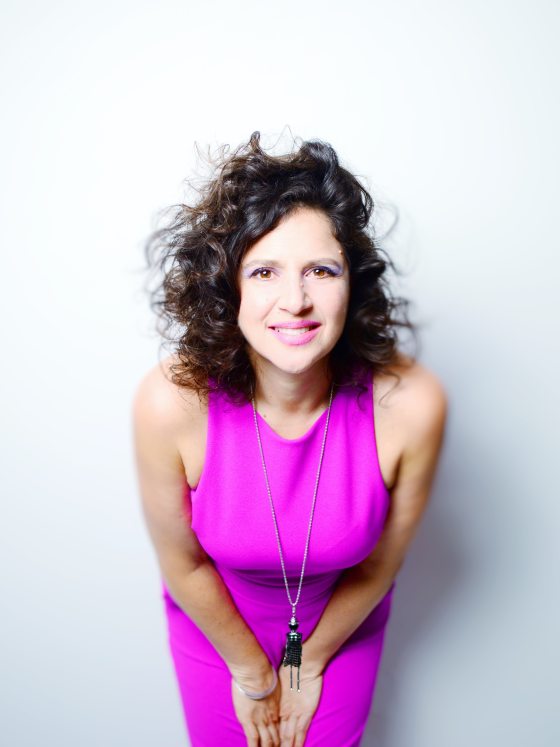 4:15–5:30 pm
Orchard
The perennial winner of "Clarinetist of the Year" titles from DownBeat, JazzTimes, and the Jazz Journalists Association, the ever charismatic, prolific, and inspired Grammy Award-nominated clarinetist-saxophonist Anat Cohen has won hearts and minds the world over with her expressive virtuosity and delightful stage presence. As The Wall Street Journal says, "What's not to love about a young clarinetist and saxophonist who plays everything we love—modern jazz, world music, "hot" New Orleans style jazz—and does it all brilliantly?" Cohen (clarinet and bass clarinet) performs with Vitor Gonçalves (accordion and piano), and Tal Mashiach (bass & 7-string guitar).
Terell Stafford Quintet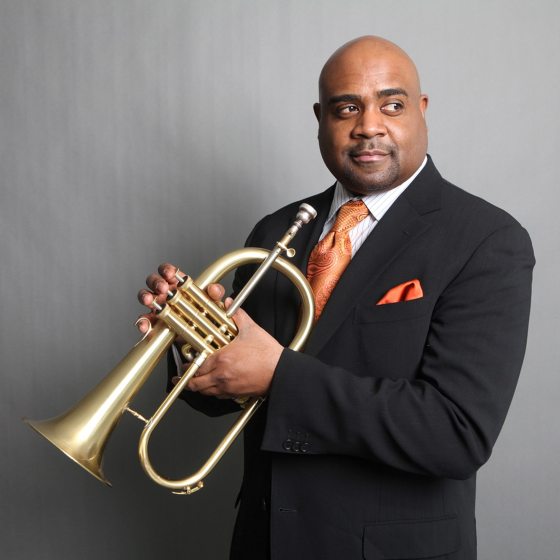 2:00–3:00 pm
Open Air Theatre
Terell Stafford, an acclaimed trumpet player based in New York, is recognized as an incredibly gifted and versatile player, combining a deep love of melody with his own brand of spirited and adventurous lyricism. Stafford is a member of the Vanguard Jazz Orchestra, awarded a Grammy Award in 2009 for Best Large Ensemble, Live at the Village Vanguard. Stafford can be heard on more than 130 albums including his own, BrotherLee Love, Celebrating Lee Morgan, which received a 47th Annual NAACP Image Award nomination. Stafford is the Director of Jazz Studies and Chair of Instrumental Studies at Temple University, founder and band leader of the Terell Stafford Quintet, and Managing and Artistic Director of the Jazz Orchestra of Philadelphia. Founded by Terell Stafford, the members of the Terell Stafford Quintet are highly accomplished educators, composers, arrangers, and band leaders. The quintet's albums include Time To Let Go, Centripetal Force, New Beginnings, Taking Chances, Fields of Gold, and This Side of Strayhorn.
The Dale Melton Trio
2:30–3:30 pm, 4:15–5:15 pm, 6:00–7:00 pm
Beer Garden
The Dale Melton Trio is a tasty sonic and rhythmic stew of New Orleans funk and soulful New York jazz blended with early rock, blues, and bossa nova reminiscent of Dr. John, Mose Allison, Fats Waller, Taj Mahal, Boz Skaggs, Lyle Lovett, and Randy Newman. Throw in Melton's one-of-a-kind Hammond organ style and punch the rhythm piano along with his "it's never the same twice" delivery and everything takes on a unique twist. Along with several original compositions Melton's forte is his ability to foster unique interpretations of songs he has invested his heart and soul in as he stretches out on vintage keyboards including Hammond organ, Rhodes piano, Wurli, DX7, and grand piano.
High and Mighty Brass Band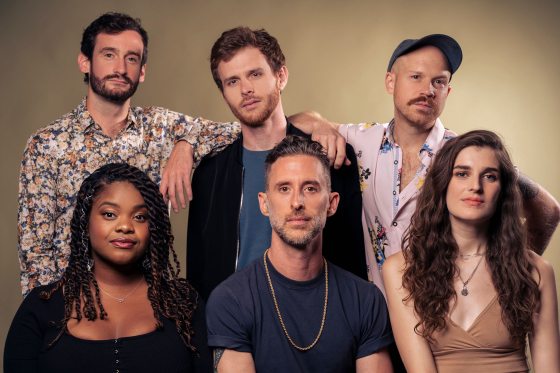 2:15–3:15 pm, 4:00–5:00 pm
Pumphouse Plaza
There's a reason legendary groups like Galactic, Eli "Paperboy" Reed, and Lake Street Dive have collaborated with New York City's favorite brass band High and Mighty Brass Band since drummer Evan Howard started the band back in 2009. This rotating cast has toured all over the world including major performances at Bonnaroo, the US Open, Governors Ball Music Festival, and Sonidos Liquidos. They entertain crowds with both their original music and fresh takes on current and classic cover songs.
Dine with Us
Snack Tote—Sold Out
Our insulated, reusable Longwood snack tote is packed with a savory sampling of three gourmet cheeses, crackers and pita, hummus, whole strawberries, clusters of grapes, composed salad, two bottles of water, and disposable silverware. Snack totes are available for $75 and serve two people. Guests can pick up the snack tote at the Peirce-du Pont House concessions tent starting at 2:00 pm through 6:00 pm.
Snack totes can be purchased after adding Wine & Jazz Festival tickets to your cart. Purchase of a snack tote does not include entrance to the Wine & Jazz Festival.
The Terrace
Enjoy a prix fixe Wine & Jazz Dinner with seating between 2:00 and 6:00 pm at 1906. Advance reservations are required and can be made via OpenTable 90 days in advance. Make your 1906 reservations early as sell out is likely.
The Café and Beer Garden will be open 1:00–8:00 pm.