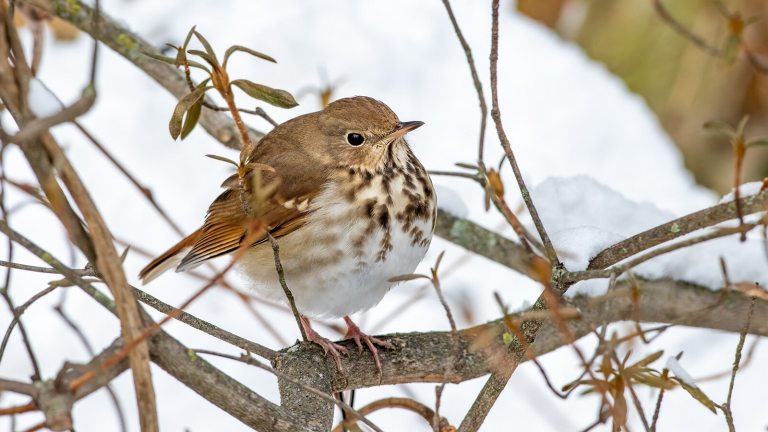 Enjoy a morning of winter birding and learn how to make your yard more bird-friendly.
Join Delaware Nature Society's Joe Sebastiani in learning how to recognize regional winter resident bird species, discussing native plant species with which these birds associate, and exploring how to better support them in your own landscapes. Begin your experience with an online orientation. Then, join us here in the Gardens for a guided bird discovery through the Abbondi property to see these beauties for yourself, in conjunction with the Great Backyard Bird Count, a mid-winter citizen science effort to capture a worldwide snapshot of birdlife.
Course Schedule
Online Session
Thursday, February 15, 6:30–7:45 pm
On-site Walk
Saturday, February 17, 8:30–11:30 am
Inclement weather date: Sunday, February 18
Full course content includes both the online and the onsite components.
Location
Online via Zoom
Onsite at Abbondi
Please note that this program includes walking—a water bottle and appropriate footwear are recommended.
Instructor
Joe Sebastiani