Mother's Day Weekend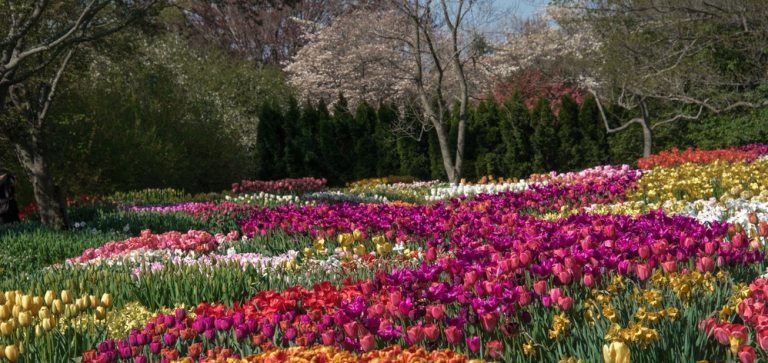 Dates & Price
Thursday–Saturday, May 11–13, 2023
10:00 am–10:00 pm
Sunday, May 14, 2023
10:00 am–6:00 pm
---
Free with Gardens Admission
Timed Admission Tickets required
Timed Reservations required for Members after 3:00 pm Thursday–Saturday
Reservations not required for Gardens Premium Members and Innovators
Join us for Mother's Day Weekend and celebrate the opening weekend of Festival of Fountains with the return of daily fountain performances. Take in a spectacular Illuminated Fountain Performance Thursday through Saturday evening when the Gardens are open until 10:00 pm, or enjoy a flower-filled Sunday stroll when the Gardens are open until 6:00 pm. On Sunday from 12:00 to 3:00 pm, enjoy guitar duo Chris Braddock and Dan Graper in the Conservatory.
Plan Your Visit Early!
Mother's Day Weekend is a popular time to visit our Gardens. Advance Timed Admission Tickets are required daily, and Member reservations (except for Gardens Premium Members and Innovators) are required Thursday–Saturday from 3:00 pm to close, and can be made online or via phone. Plan in advance as many days sell out well in advance. Complimentary Guest Tickets may be used.
Festival of Fountains
May 11–September 24, 2023
Glorious gardens and spectacular fountain performances await. Explore the Season.
Timed Tickets or Free Timed Member Reservations Required for Gardens Admission.
Dining Hours
1906
Thursday–Saturday: 11:30 am–2:30 pm and 4:30–7:30 pm
Sunday: 11:30 am–3:00 pm
Reservations limited. Make yours in advance at OpenTable.
The Café
Thursday–Saturday: 11:00 am–9:00 pm
Sunday: 11:00 am–5:00 pm
No reservations necessary.
Beer Garden
Thursday–Friday: 4:00–9:00 pm
Saturday: 12:00–9:00 pm
Sunday: 12:00–5:00 pm
No reservations necessary. Weather permitting.
Visit the Gardens Year-Round and Attend this Event for Free