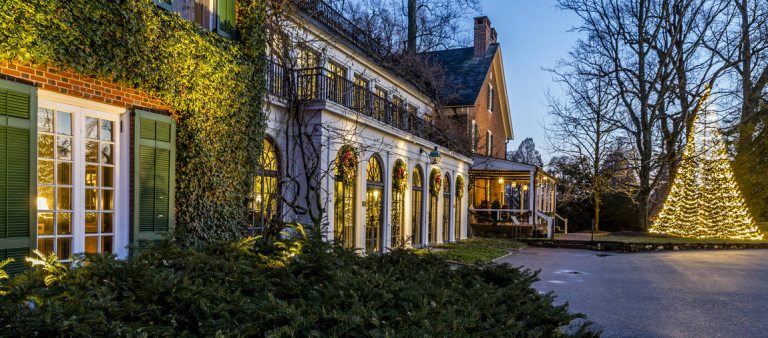 Dates
Friday, November 24

4:30 pm

Saturday, November 25

4:30 pm

Sunday, November 26

4:30 pm

Thursday, November 30

4:30 pm

Friday, December 1

4:30 pm

Saturday, December 2

4:30 pm

Sunday, December 3

4:30 pm

Thursday, December 7

4:30 pm

Friday, December 8

4:30 pm

Saturday, December 9

4:30 pm

Sunday, December 10

4:30 pm

Thursday, December 14

4:30 pm

Friday, December 15

4:30 pm

Saturday, December 16

4:30 pm

Sunday, December 17

4:30 pm

Monday, December 18

4:30 pm

Tuesday, December 19

4:30 pm

Wednesday, December 20

4:30 pm

Thursday, December 21

4:30 pm

Friday, December 22

4:30 pm

Saturday, December 23

4:30 pm

Tuesday, December 26

4:30 pm

Wednesday, December 27

4:30 pm

Thursday, December 28

4:30 pm

Friday, December 29

4:30 pm

Saturday, December 30

4:30 pm

Sunday, December 31

4:00 pm
Enjoy festive holiday music while exploring our dazzling outdoor display.
Revel in the delightful instrumental sounds of the season during A Longwood Christmas.
The Olde Towne Carolers stroll the outdoor gardens while Galena Brass performs outside the Peirce-du Pont House on select evenings.
Please note: Programs are subject to change.
Outdoor Musicians Schedule