Andrew Paulson
Organ Series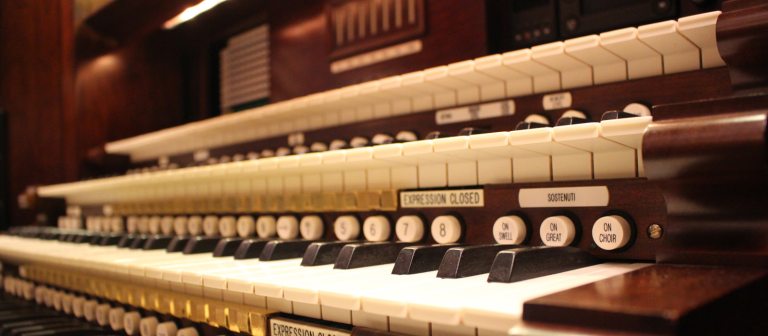 Date & Time
Sunday, March 12, 2023 at 3:00 pm
Ballroom
---
Tickets
Free with Gardens Admission
Seating is on a first-come, first-served basis.
Longwood Debut
The Minister of Music at St. John's United Church of Christ in Lansdale, PA, Andrew Paulson is a pastoral musician, pianist, organist, conductor, and educator.
Holding degrees from Augustana University, University of Nebraska-Lincoln, and University of St. Thomas, Paulson is also a passionate leader of congregational song and a solo artist, recently performing in the American Guild of Organists Philadelphia Chapter Tuesday Noon Recital Series and the Kenneth and Evelyn Hales Memorial Organ Recital Series. Paulson has collaborated with liturgical composers Michael Burkhardt and Ralph Johnson, Minneapolis/St. Paul based choral ensembles Magnum Chorum and Twin Cities Gay Men's Chorus, and members of Philadelphia Ballet Orchestra and The Philly Pops.
Explore the Entire Series
From familiar faces to new artists to discover, our Performance Series showcases the beauty of the performing arts in the beauty of our Gardens.