It looks like this event has already occurred.
Chris Gage
Organ Series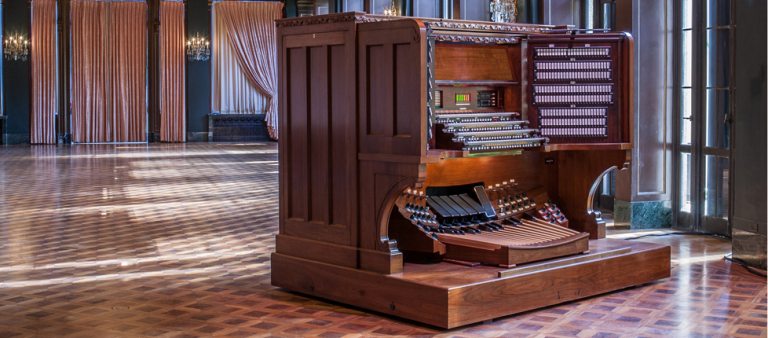 Date & Performance
Sunday, February 27, 2022 at 3:00 pm
Ballroom
---
Free with Gardens Admission
Seating is on a first-come, first-served basis
Audience members are required to wear masks to enter the Ballroom and for the duration of this performance.
Longwood Debut
Director of Music at Overbrook Presbyterian Church in Philadelphia, Chris Gage also teaches music theory at the University of Delaware. He has earned praise for his convincing interpretations of the music of the North German baroque, performing both at home and abroad.
More about Chris Gage
Gage holds a Doctor of Musical Arts degree in organ performance and a Doctor of Philosophy degree in music theory, both from the University of Kansas; his past teachers include Michael Bauer, James Higdon, David Higgs, William Porter, and David Herman.
A strong advocate of keyboard pedagogy, Gage has taught music theory at the collegiate level at the Eastman School of Music, University of Rochester, and University of Kansas. His research focuses on keyboard repertoire, technique, and pedagogy before 1700, with particular emphasis on the modern usage of figured bass in order to introduce and reinforce important concepts.
Beginning January 23, audience members attending our free indoor performances are required to wear masks to enter the Ballroom and for the duration of the performance. Please note, per Pennsylvania's lifting of pandemic restrictions, indoor concerts will be at full capacity and social distancing will not be in place.
Visit the Gardens Year-Round and Attend this Event for Free