It looks like this event has already occurred.
Up Close and Under Glass
CREATIVE ARTS CLASS WITH ONLINE AND ONSITE COMPONENTS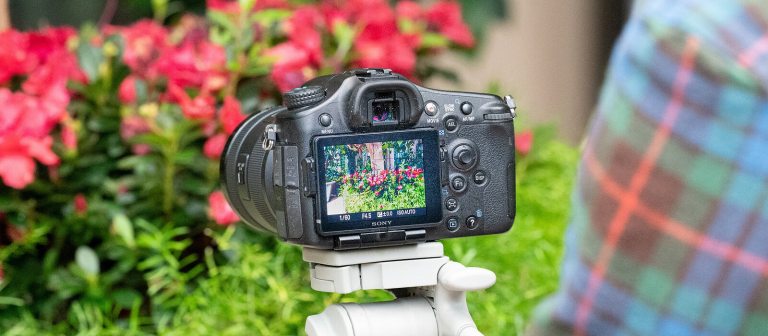 Dates & Price
March 30–April 6, 2023
---
Fee: $129
Fee for Innovators, Gardens Preferred, and Gardens Premium Members: $116
---
Fee includes all-day admission to the Gardens on the day the class is onsite.
Registrations may be cancelled up to two weeks before the event, and your registration fee, less a $30 processing fee, will be refunded.
To notify us of your cancellation, email us or call 610-388-5454.
This class is sold out.
Macro photography can be an incredible addition to any photographer's toolkit, and what better place to hone these skills than under the glass-filtered light of our Conservatory?
Suitable for beginner to intermediate macro photographers, as well as experienced photographers looking for a chance to create images in an exclusive environment, this class begins with an online introduction to macro photography equipment and techniques, followed by a hands-on session in the Conservatory—which begins before Longwood opens to guests.
During the session at Longwood, learn how to best choose your subject and obtain sharp focus while using both natural ambient light and added flash. Experiment with different lighting equipment and setups, and gain experience and confidence with the tools and techniques needed to bring your macro skills into sharp focus. An online critique/sharing of photos taken during the onsite session will round out the experience. Class size will be limited to allow for ample student and instructor interaction.
Course Schedule
Online Orientation
Thursday, March 30, 6:00–7:00 pm
Onsite Session
Saturday, April 1, 8:00–11:00 am
Online Critique Session
Thursday, April 6, 6:00–8:00 pm
Full course content includes both the online and the onsite components.
Location
Onsite at Longwood Gardens with additional online sessions.
This program will take place partially or entirely outdoors. Please dress for the weather and wear footwear suited for walking on uneven paths and through wet areas.
Instructor
Bob Gross
Materials 
For the onsite session at Longwood, please bring your own camera, camera manual, charged batteries, and a tripod.
Additional Info
Photos taken during photography classes at Longwood may not be sold for commercial uses.
Innovators, Gardens Preferred, and Gardens Premium Members save on Continuing Education Courses
A 10% discount on classes will be applied automatically at the time of checkout.