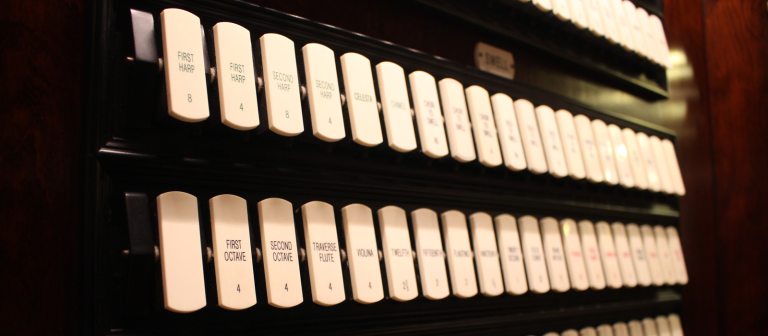 Longwood Debut
Dalaie Choi is a South Korean organist who has performed across the United States and Europe, and has studied music, choral conducting, organ performance, and more at Yonsei University, the University of Iowa, and the Peabody Institute of The Johns Hopkins University. Choi was awarded the cultural minister award in Russia in 2018, and currently serves as music director at Concordia Lutheran Church in Wilmington, Delaware.
Choi has presented concerts at several main venues, including Santa Maria del Coro (San Sebastian) in Spain, Michealiskirche (Leipzig), the American Church (Berlin), the Stadtkirche (Erfut) in Germany, and Omsk Organ Hall (Omsk) in Russia. She was invited as a fellow organist to the Oregon Bach festival in 2015 and 2016, performed a recital as a showcase concert's performer at the Bach Festival in Eugene, Oregon, and has appeared on Fran Riley Features on KWQC. 
Choi particularly enjoys collaborative work. She performed several concerts with First Presbyterian Church Choir of Davenport, Iowa, in Germany in 2018 and was a staff pianist at Delaware State University. Choi received a Bachelor of Music in choral conducting, a Master of Music in music history at Yonsei University, and a Master of Art, Doctorate of Musical Arts in Organ Performance and Pedagogy at the University of Iowa under Dr. Gregory Hand. During her time at Iowa, she received the Church Music Certificate for additional theological studies. She attained her Graduate Performance Diploma in organ performance at the Peabody Institute of The Johns Hopkins University under Dr. Jeremy Filsell and Prof. Donald Sutherland. At Peabody, she was selected to receive the Bruce R. Eicher Prize in Organ, 2018, and the James Winship Lewis Memorial Prize in Organ, 2017.