It looks like this event has already occurred.
Dazzling Dahlias
Continuing Education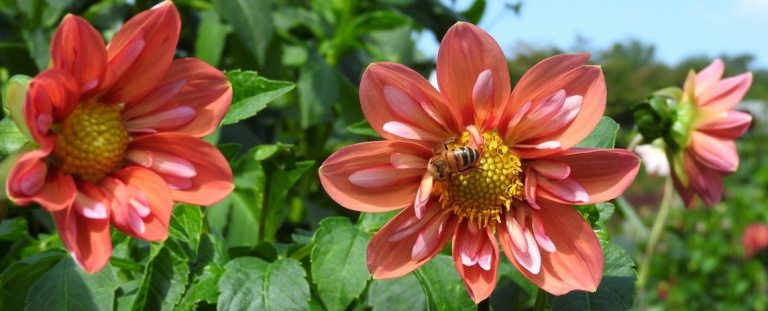 Dates & Price
Online, live-streamed
September 30, 2021
10:00 am–12:00 pm
OR
2:00–4:00 pm
---
Register by September 22, 2021
Fee: $129
Fee for Gardens Preferred and Gardens Premium Members: $116
Registration Closed
Learn everything there is to know about dahlias—those dazzling, late-summer bloomers that come in so many enticing sizes, shapes, and hues. From sourcing the right tubers to mastering the science of their cultivation to using them in floral designs, join Mara Tyler from the Farm at Oxford as she takes you on a virtual tour of her dahlia fields, shares her growing tips and tricks, and then demonstrates their use in imaginative floral designs.
In this hands-on workshop, join Mara online as she guides you through creating your own arrangements in a small virtual group. Pick up your flowers at Longwood Gardens on Tuesday, September 28, where you will receive a bucket brimming with floral beauties straight from the Farm at Oxford.  Take your flowers home, provide your own vessel, and make your own dahlia masterpiece. Select the hands-on session most convenient for you.
Following the demonstration, you will receive three-month access to a video recording of the presentation.
This course counts as an elective in the Floral Design Certificate program.
Where
Online, live-streamed
Instructor 
Mara Tyler
Materials
Pick up required at Longwood Gardens
Tuesday, September 28
8:00–10:00 am or 4:00–6:00 pm
Innovators, Gardens Preferred, and Gardens Premium Members save on Continuing Education Courses
A 10% discount on classes will be applied automatically at the time of checkout.