It looks like this event has already occurred.
De Tierra Caliente
Summer Members-only Hours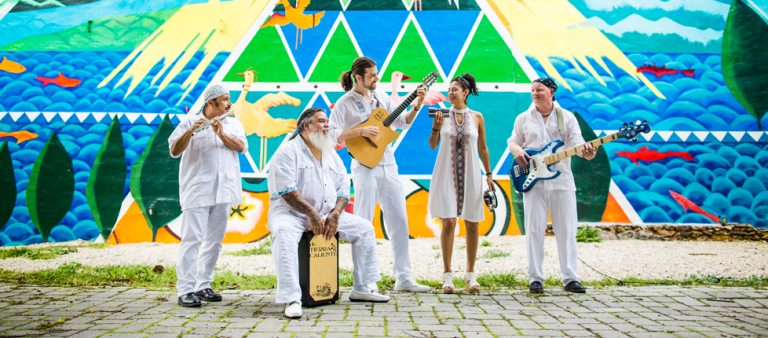 Date & Price
Wednesday, June 15, 2022 at 7:30 pm
Main Fountain Garden
---
Free with Membership. Reservations are not required.
Members' guests are welcome but must be accompanied by a Member.
Guests not included in a Membership require Admission tickets.
Complimentary Guest Tickets may be used on these evenings.
Please note: This venue does not have chairs or benches.
Members may set up their own chairs or blankets on these evenings, beginning at 5:00 pm.
Latin fusion band De Tierra Caliente gets everybody up and dancing with their catchy melodies; songs in Spanish, English, and Portuguese; and fusion of Latin, Caribbean, and Brazilian rhythms that combine to inspire an irresistible North/South American party.
Listen to De Tierra Caliente
More about De Tierra Caliente
Since its formation in 2014, this flavorful band with members from Philly, Puerto Rico, and Cuba has released full-length albums and played hundreds of shows throughout the US, Colombia, Brazil, and Puerto Rico.
De Tierra Caliente delivers the sabor, spice, and alegría of warm-weather countries to American audiences. At a show you can't help but heat up as intoxicating songs sing out the bright colors and familial warmth of a South American kitchen.
Visit the Gardens Year-Round and Attend this Event for Free