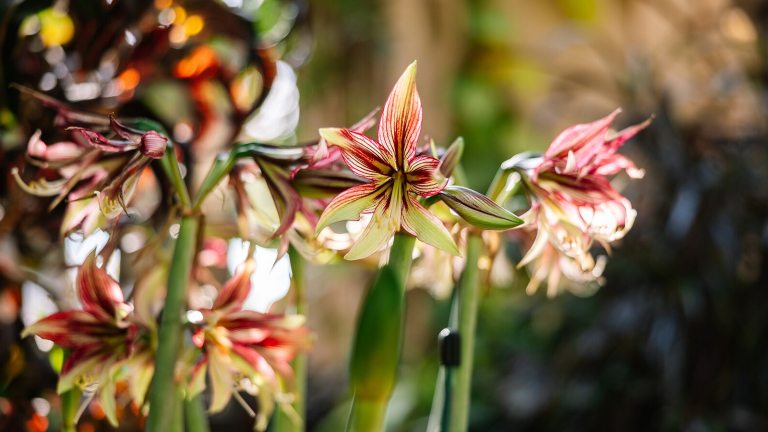 Our 2023-24 Floral Fun Series invites you to explore a different iconic flower each month and create a floral design showcasing the unique elements of that flower.
In January, celebrate the dramatic color and trumpet-shaped flowers of amaryllis, a popular indoor flower for winter. Derived from the Greek word meaning 'to sparkle', amaryllis is a gem of floral design. Join Renee Tucci AIFD PFCI as she shares tips and techniques to make use of the beautiful amaryllis—and how to approach their tricky hollow stems. Create your own arrangement showcasing this floral jewel to bring a little sparkle to your winter décor. Join us at the new Kennett Library & Resource Center for this fun evening of creativity.
Certificate Information
This course does not fulfill requirements of Longwood Gardens' Certificate of Merit in Floral Design.
Location
The Kennett Area Public LIbrary
Instructor
Renee Tucci AIFD PFCI