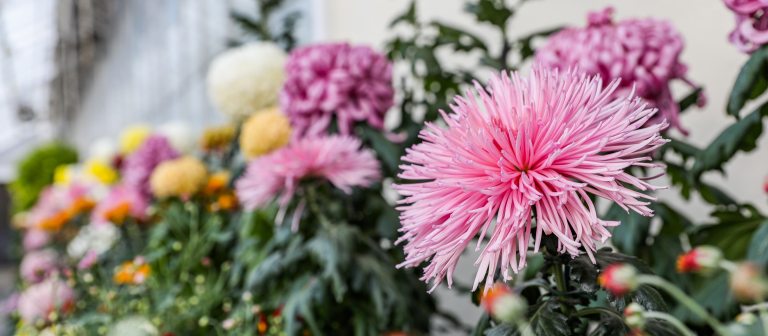 Our 2023-24 Floral Fun Series invites you to explore a different iconic flower each month and create a floral design showcasing the unique elements of that flower.
In October, celebrate the vibrant colors and dazzling variety of fall's favorite flower—the chrysanthemum. Join floral artist and founder of AVS Events Marie Danielle Vil-Young as she leads you in an exploration of the artistic elements of floral design. Admire the flower in full bloom at our Gardens with our Chrysanthemum Festival, then create your own lush arrangement featuring chrysanthemums to take home.
Certificate Information
This course does not fulfill requirements of Longwood Gardens' Certificate of Merit in Floral Design.
Location
The Terracotta Room in Longwood's Terrace Restaurant
Instructor
Marie Danielle Vil-Young