It looks like this event has already occurred.
Garba in the Gardens Featuring Garba360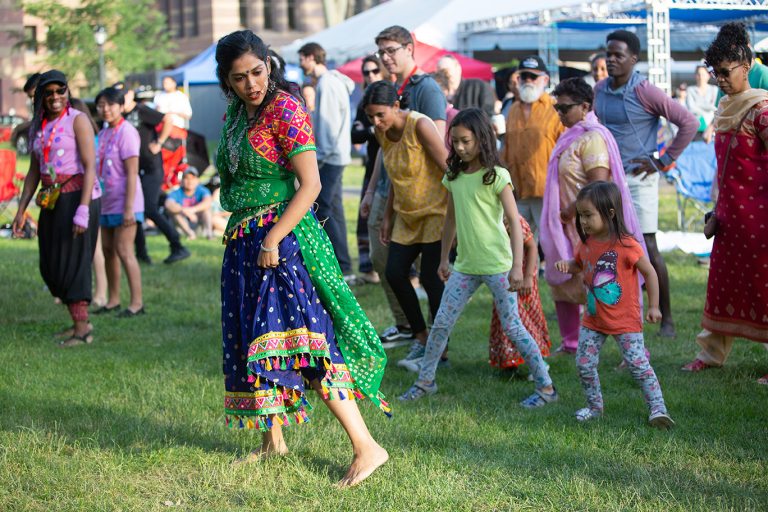 Date & Price
Saturday, August 20, 2022
3:30–4:30 pm and 5:30–6:30 pm
Pumphouse Plaza
---
Free with Gardens Admission
Please note: All Membership levels, except Gardens Premium Members and Innovators, must make reservations Thursday–Sunday after 3:00 pm. Timed Admission Tickets are required.
Learn the essential steps of garba, a Gujarati folk dance in this interactive, family-friendly session.
Garba is a community circle dance from the northwestern Indian state of Gujarat. The word "garba" is also used to refer to the event at which the garba is performed. The dance form originated in the villages of Gujarat, where it was (and continues to be) performed in communal gathering spaces in the center of the village with the entire community participating. Done in concentric circles, surrounded by a community of people, garba is both a personal and group experience. 
Later in the evening, enjoy our new Bollywood Blockbusters Illuminated Fountain Performance (9:15 pm).
Visit the Gardens Year-Round and Attend this Event for Free