It looks like this event has already occurred.
An Evening with Gregory Porter
Summer Series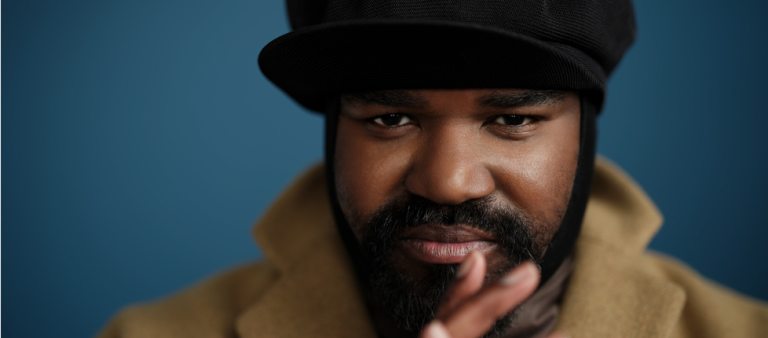 Date & Time
Wednesday, September 28, 2022 at 7:30 pm
Open Air Theatre
---
Reserved Seating: $56-$86
Gardens Preferred, Gardens Premium Members, and Innovators: $51-$81*
Sold Out
---
Ticket includes all-day Gardens Admission
Over the past decade, Grammy Award-winning jazz-soul singer Gregory Porter has taken the jazz world by storm, bringing jazz to the masses and collecting many accolades along the way. Known for his deep baritone and warm sound, Porter's original songwriting is beloved for its heart-on-sleeve lyrics imbued with everyday philosophy and real-life detail, set to a stirring mix of jazz, soul, blues, and gospel.
Listen to Gregory Porter
More about Gregory Porter
We'd tell you Gregory Porter is back, but you probably already knew. You probably felt the earth rumbling, announcing the man's bone-deep baritone, or you felt the air change as the warmth of his sound filled the atmosphere like a hug from above. That's because All Rise, his sixth studio album, marks a return to Porter's beloved original songwriting. Produced by Troy Miller (Laura Mvula, Jamie Cullum, Emili Sandé), the set also represents the evolution of Porter's art to something even more emphatic, emotive, intimate, and universal too. After 2017's Nat King Cole & Me, Porter knew two things: one, he'd bring in an orchestra for his next LP (check), and, two, music is medicine. In the spirit of that latter revelation, All Rise brims with songs about irrepressible love, plus a little protest, because the road to healing is bumpy.
One of eight siblings raised by a minister mother in a poor part of Bakersfield, young Porter found his voice both by singing in church and by studying her Nat King Cole records at home. Though Cole's talent, wisdom, and poise made him something of a surrogate father to a musically gifted boy who lived in his own head, it was a football scholarship that eventually carried Porter from California's Central Valley to San Diego State University. An injury derailed his athletic career, but he found a mentor in producer Kamau Kenyatta, who brought him into a Hubert Laws session and has worked with Porter ever since (in fact, he co-produced All Rise's LA sessions). After college, Porter moved to New York to work the kitchen in his brother's Bed-Stuy cafe by day, and jazz clubs by night.
Though Porter had an acclaimed role in the original 1999 Broadway cast of It Ain't Nothin' But the Blues—and staged his own Nat King Cole & Me musical in 2004—it was inevitable that he'd became known for his songs. That was made abundantly clear when both of Porter's indie albums—2010's Water and 2012's Be Good—received Grammy Award nominations, paving the way for his world-beating 2013 Blue Note debut, Liquid Spirit, which won the Grammy Award for Best Jazz Vocal Album. He hasn't let down his legion of fans since, whether collaborating with Disclosure on Holding On, scoring another Grammy for Take Me to the Alley (2016), or telling his life story through Cole's songbook.
*Gardens Preferred, Gardens Premium Members, and Innovators receive access to the Pre-sale. If you are eligible, you have received a discount code via direct mail or email from Longwood Gardens that can be used for Pre-sale access and to receive your discounted pricing.
Pre-Concert Dining
Dine with us during extended evening hours.
---
The Café
5:00–7:30 pm
No reservations necessary
---
1906
Limited reservations available
Become a Part of the Gardens
Experience exquisite Gardens that elevate the art of horticulture, performances that inspire, and programs that enlighten, all amid the relaxing beauty of Longwood.