International Organ Competition
Organ Series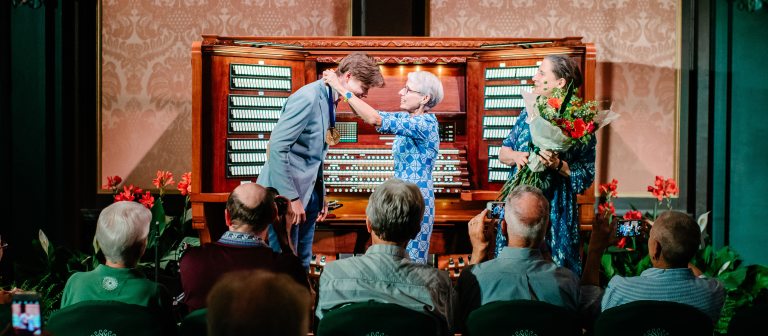 Dates & Times
June 20–24, 2023
Ballroom
---
Preliminary Rounds
Tuesday, June 20
Preliminary Round 1 at 2:00 pm
Preliminary Round 2 at 7:00 pm
Wednesday, June 21
Preliminary Round 3 at 2:00 pm
Preliminary Round 4 at 7:00 pm
Final Round
Saturday, June 24
12:00 pm and 6:00 pm
---
Tickets
Per Preliminary Round:
Reserved Seating: $30
Gardens Preferred, Gardens Premium Members, and Innovators: $25
Final Round
Reserved Seating: $60
Gardens Preferred, Gardens Premium Members, and Innovators: $51
Final Round tickets include both the 12:00 pm & 6:00 pm performance rounds.
Ticket includes all-day Gardens Admission. Tickets limited. Sell out likely.
---
Pre-Sale
August 15, 2022. Sale begins at 10:00 am
Gardens Preferred, Gardens Premium Members, and Innovators receive access to the Pre-sale. If you are eligible, you have received a discount code via direct mail or email from Longwood Gardens that can be used for Pre-sale access and to receive your discounted pricing.
---
Public Sale
August 16, 2022. Sale begins at 10:00 am.
Explore the Entire Series
From familiar faces to new artists to discover, our Performance Series showcases the beauty of the performing arts in the beauty of our Gardens.
Buy a Bundle, Save 20%
Purchase a bundle of 3, 4, or 5 concerts and save 20%. This discount can be applied when tickets are purchased directly through our Pick 3, Pick 4, or Pick 5 bundles.
Please note: This discount cannot be combined with any other promo code or Member / Innovator discount.