It looks like this event has already occurred.
Kennett Symphony
Summer Series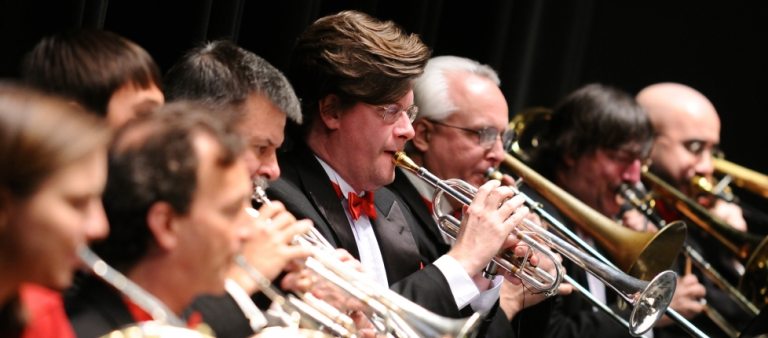 Date & Price
Sunday, June 26, 2022 at 7:30 pm
Open Air Theatre
---
Reserved Seating: $50
Students up to age 18: $10
For tickets, call 610.444.6363 or click below
Ticket includes all-day Gardens Admission
---
Tickets limited. Sell out likely.
Under the direction of Michael Hall, the Kennett Symphony performs selections perfect for a night under the stars. The night begins with The Lark Ascending, which portrays nostalgia for a simpler time, joined by Kennett Symphony Instrumental Competition Winner Kristy Chen (violin). Next, Selections from The Planets nods to the magic of a night sky, while John Williams' legendary score from Star Wars hearkens back to old Hollywood film scores.
More about Kennett Symphony
Dr. D. Duer Reynolds, a prominent local physician, and Ray Lyman Ott, head of the Kennett Consolidated School music department, founded the Kennett Community Symphony Orchestra in 1940 as an all-volunteer orchestra. Today the Kennett Symphony is Chester County, Pennsylvania's only professional symphony orchestra. An integral part of the artistic community for more than 75 years, the Kennett Symphony is renowned for their refined and impassioned performances.
Program: Symphony Under the Stars
Ralph Vaughan Williams—The Lark Ascending, Kennett Symphony Instrumental Competition Winner, Kristy Chen, violin
Gustov Holst—Selections from The Planets
John Williams—Star Wars Suite
Find out more on their website
In case of inclement weather, concert will be held indoors at the state-of-the-art auditorium of Unionville High School, 750 Unionville Road, Kennett Square, PA.
Become a Part of the Gardens
Experience exquisite Gardens that elevate the art of horticulture, performances that inspire, and programs that enlighten, all amid the relaxing beauty of Longwood.