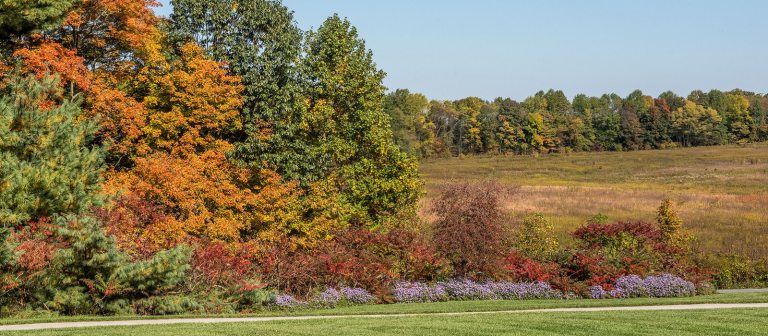 Find inspiration and enhance your portfolio while you capture the hues of autumn in our 86-acre Meadow Garden.
Whether you choose to paint stunning vistas, or focus on a native bloom, you'll spend a wonderful morning in the Gardens. Begin online with artist and instructor Diana Heitzman as she discusses technique and strategy for painting outdoors—then, join us in the Meadow Garden with your medium of choice, easel, and tools for a spectacular plein air experience. This class is geared towards those with experience painting in outdoor environments.
Course Schedule
Online Orientation
Wednesday, October 11
6:00–6:30 pm
Onsite Session
Saturday, October 14, 2023
8:30 am–12:30 pm
Inclement Weather Date
Sunday, October 15, 2023
Location
Onsite at Longwood Gardens with additional online session.
This program will take place partially or entirely outdoors. Please dress for the weather and wear footwear suited for walking on uneven paths and through wet areas.
Instructor
Diana Heitzman