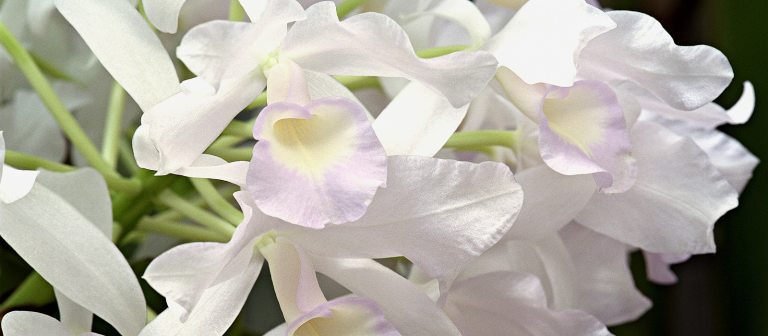 The word photography comes from the Greek root words photo (meaning light) and graphia (meaning drawing), so photography truly does mean drawing with light.
Using LED flashlights (provided by Longwood), learn how to light an orchid from Longwood's collection in dramatic fashion while shooting in a low-light environment. Start your experience with an online orientation with expert photographer Andy Bale as he discusses important considerations for photographing using this unique technique. Then join us onsite, where you'll try your hand at painting orchids with light and learn how to layer your exposures in Adobe Photoshop to create a stunning image.
Course Schedule

Online Orientation
Wednesday, January 25, 6:00–7:00 pm

Onsite Session
Saturday, January 28, 9:00 am–12 pm and 1:00–4:30 pm

Full course content includes both the online and the onsite components.
Location
Onsite at Longwood Gardens with an additional online session. 
Instructor
Andy Bale
Materials 
Students will need a laptop computer, including the power cord, with both Adobe Lightroom and Adobe Photoshop installed (these can be a trial version that can be downloaded a few days prior to the class), digital camera capable of accepting multiple lenses, electronic cable release, tripod, and a cable to connect their camera to their laptop.
Each student will be given LED flashlights and workshop equipment to keep for future photographic adventures.