It looks like this event has already occurred.
Plantology on Tap: The Art of Climbing Trees
Continuing Education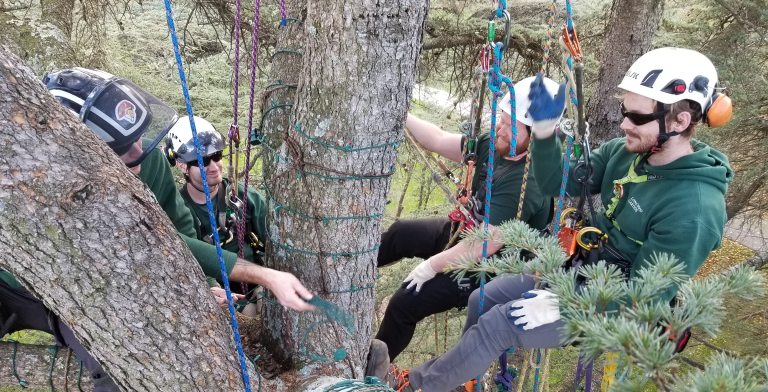 Dates & Price
Longwood at the Creamery
June 16, 2022
Doors open at 4:30 pm, lecture begins at 5:30 pm
---
Fee: $29
Please note, there is an additional $3.40 processing fee per ticket
Have you ever wondered how the arborists at Longwood Gardens not only care for, but access, Longwood's champion trees—which measure up to a staggering 100 feet tall? Join Longwood Arborist Manager Tyler Altenburger, who has helped care for Longwood's trees for the past 13 years, as he gives a live demonstration of the arborists' climbing technique. Tyler also shares a brief history of tree climbing, as well as how the arborist team accesses the trees' upper canopies and how they approach aerial work both within Longwood's Conservatory and in the outdoor gardens. Round out the fun with a delicious small bite and signature cocktail. 
Where
Longwood at the Creamery 
Instructor 
Tyler Altenburger