Raúl Prieto Ramírez
Organ Series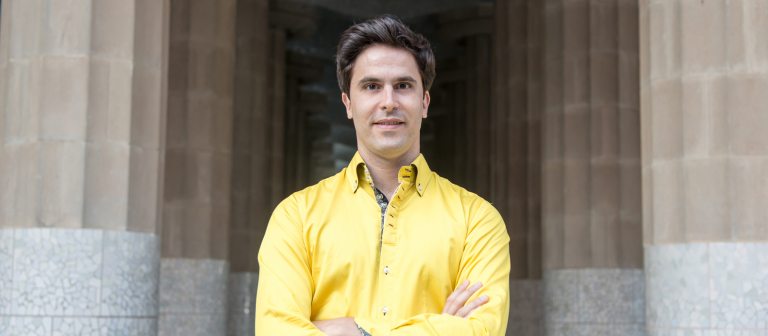 Date & Time
Friday, April 28, 2023 at 8:00 pm
Ballroom
---
Tickets
Reserved Seating: $25
Gardens Preferred, Gardens Premium Members, and Innovators: $21
Ticket includes all-day Gardens Admission. Tickets limited. Sell out likely.
Longwood Debut
The first Spanish artist in recent times to establish himself among the elite of the international pipe organ scene, as San Diego Civic Organist and Artistic Director of the Spreckels Organ Society, Raúl Prieto Ramírez presides over the famed Austin organ at San Diego's Balboa Park Pavilion—the largest open-air musical instrument in the world.
Ramírez presents more than 50 concerts each year in San Diego alone—most of them entirely from memory—and enjoys a busy international schedule with performances around the globe. For Ramirez's Longwood debut he will present the program "Music on Legends, Stories, and Novels" featuring Liszt's Mephisto Waltz and works by Reger and Wagner.
At age 27, Ramírez was appointed the first organist-in-residence at Spain's National Concert Hall. After studies in Spain where he received the highest distinctions and awards, Ramírez moved to Stuttgart on a scholarship from the German government to study organ performance with Ludger Lohmann. At the same time, he was developing his technique with pianist Leonid Sintsev at the Rimsky-Korsakov Conservatory in St. Petersburg, Russia. He also worked on interpretation of the different schools of organ literature with Marie-Claire Alain, Guy Bovet, Eric Lebrun, Lionel Rogg, Zsigmond Szathmáry, and Luigi Ferdinando Tagliavini. The premieres of his works have been recorded and broadcast in Spain, including chamber music, organ music, many pieces for solo instruments and a concerto for organ and orchestra that was premiered in Barcelona. As a result of his varied studies, he possesses a wide and deep knowledge of organ repertoire, styles, and schools. 
From 2013-2017, Ramírez was organist-in-residence at Sursa Concert Hall and served on the organ faculty at Ball State University, Indiana. He continues as the Artistic Director and Founder of the Barcelona Summer Organ Festival and Academy. Ramírez's first compact discs on Brilliant Classics were recorded at Milan Cathedral and at the Palau de la Música in Barcelona.
Ramírez is represented in North America exclusively by Phillip Truckenbrod Concert Artists, LLC.
Explore the Entire Series
From familiar faces to new artists to discover, our Indoor Performance Series showcases the beauty of the performing arts in the beauty of our Gardens.
Buy a Bundle, Save 20%
Purchase a bundle of 3, 4, or 5 Indoor Performance Series concerts and save 20%. This discount can be applied when tickets are purchased directly through our Pick 3, Pick 4, or Pick 5 bundles.
Please note: This discount cannot be combined with any other promo code or Member / Innovator discount.