Sweet Floral Treats: Cupcakes
In-Person Floral Design Class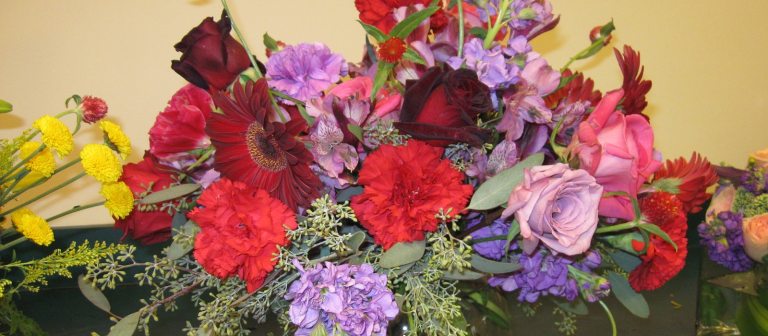 Dates & Price
Thursday, February 23, 2023
6:00–8:00 pm
---
Fee: $109
Fee for Innovators, Gardens Preferred, and Gardens Premium Members: $98
Fee includes all-day admission to the Gardens on the day of the class.
Registration ends on Monday, Febrary 13, 2023
Whether it's their prettiness factor, their plethora of flavors, or their portability so you can enjoy easily enjoy one or (let's be honest) two, cupcakes are an iconic dessert for many reasons.
Join floral designer Chad Wlazelek for a fun spin on the cupcake as he demonstrates how to create a floral design inspired by this beloved sweet treat, and create your own to take home and proudly display. We'll also share a cupcake recipe for you to try at home.
Location
The Terracotta Room in Longwood's Terrace Restaurant
Instructor
Chad Wlazelek