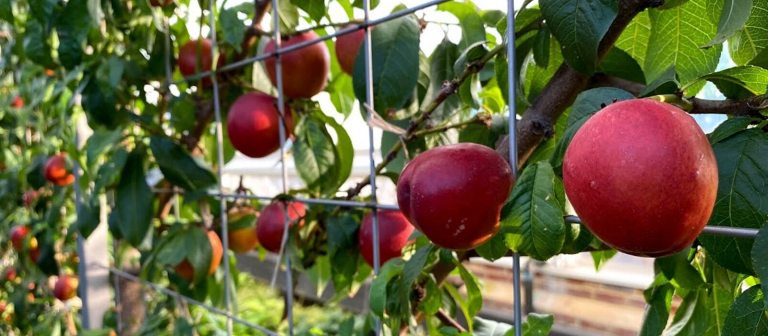 Classic and comforting, fruit crumble is a crowd-pleasing treat that is sure to delight.
In this class, take inspiration from this fruit-filled dessert to create your own equally delightful floral design. Led by Dannie Wright, Head Florist and Amanda Burtka, Creative Director at Hilltop Flower Co. in downtown Kennett Square, each student will create and take home a floral design that evokes the delicious flavors and warm colors of a seasonal fruit crumble, just in time for harvest season. Sample this scrumptious dessert in class and receive a recipe to try at home.
Certificate Information
This course does not fulfill requirements of Longwood Gardens' Certificate of Merit in Floral Design.
Location
The Terracotta Room in Longwood's Terrace Restaurant
Instructor
Dannie Wright and Amanda Burtka
Recommended Equipment
All supplies and materials provided.