It looks like this event has already occurred.
Trees Living in Cities
A Community Read Conversation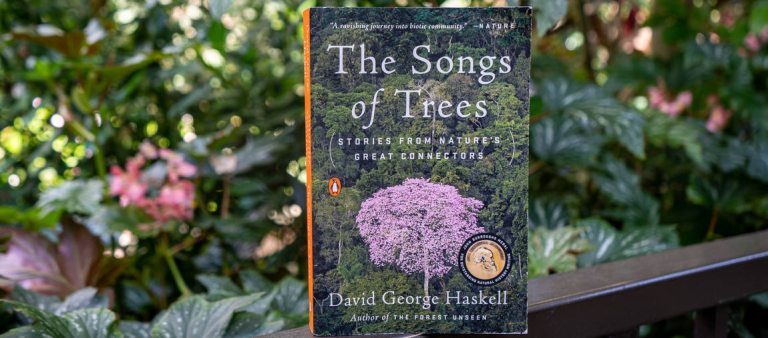 Date & Price
Online, livestreamed
April 21, 2022
6:30–7:45 pm
---
Free; Advance registration required
Our award-winning Community Read brings books and people together to spur discussion about an important idea or topic. For the ninth year of our Community Read, we're asking readers: What would a tree tell us if we just took the time to listen?
Trees are an important component of urban landscapes as David Haskell describes in Part 3 of his book, The Songs of Tree: Stories from Nature's Great Connectors. They shade our sidewalks, feed us, and are vehicles of creative beauty. Amidst the hustle of our human lives these trees frequently go unnoticed, but the connection is indeed profound. Join Haskell, Georgia Silvera Seamans of the Washington Square Park Eco Projects, and Jessica Turner-Skoff of The Morton Arboretum as they discuss how trees in bustling cities use their embodied network to contribute to the life of humans.
Instructors
David Haskell, Georgia Silvera Seamans, Jessica Turner-Skoff
Where
Online, livestreamed
Get the Books and Start Reading!
Available for purchase at major booksellers.
Select titles available as ebooks for Members. Learn more
Available for borrowing in 2023 at most public libraries in:
New Castle County, DE
Cecil County, MD
Gloucester County, NJ
Berks County, PA
Chester County, PA
Cumberland County, PA
Delaware County, PA
Lancaster County, PA
Montgomery County, PA