Tropical Containers
IN-PERSON HORTICULTURE AND GARDENING CLASS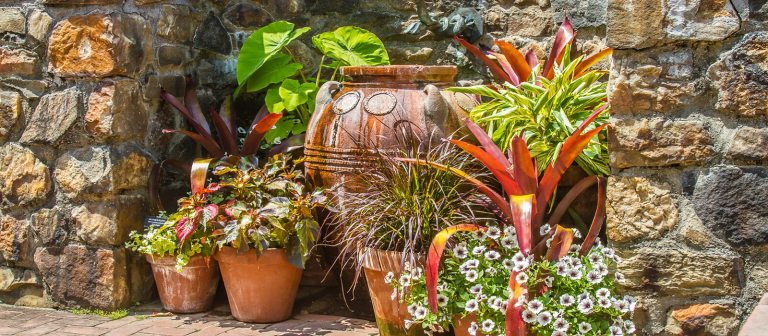 Dates & Price
Saturday, June 17, 2023
10:00 am–12:00 pm 
---
Fee: $125
Fee for Innovators, Gardens Preferred, and Gardens Premium Members: $112
---
This class is sold out. 
Your registration fee includes admission to the Gardens on the day the class is onsite.
Registrations may be cancelled up to two weeks before the event, and your registration fee, less a $30 processing fee, will be refunded.
To notify us of your cancellation, email us or call 610-388-5454.
Big, bold tropical foliage and flowers add splash to any container. Have fun planting exotic tropical treasures in a container of diverse and contrasting textures.
Longwood's East Conservatory Manager Karl Gercens covers techniques for planting, design combinations, and overwintering. Select, combine, and plant a variety of "hot" plants into a beautiful focal point to take home.
Location
The Nursery Headhouse at Longwood Gardens
Instructor
Karl Gercens
Innovators, Gardens Preferred, and Gardens Premium Members save on Continuing Education Courses
A 10% discount on classes will be applied automatically at the time of checkout.