It looks like this event has already occurred.
The Brandywiners, Ltd.
Summer Series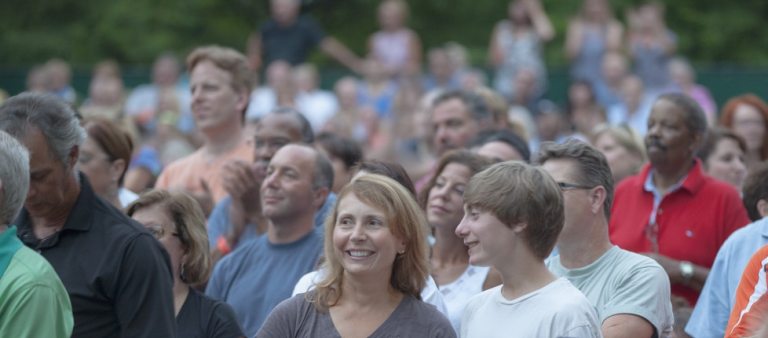 Dates & Prices
Wednesday, July 27–Saturday, July 30, 2022 at 8:00 pm
Raindates: Sunday, July 31 & Monday, August 1, 2022
Open Air Theatre
---
Reserved Seating: $33
Gardens Preferred, Gardens Premium Members, Innovators & Students (Ages 5–18): $28*
Please note: A $3 per ticket convenience fee applies. Tickets will not be mailed. Patrons have the option of Will Call, Print at Home, or Mobile tickets.
---
Ticket includes all-day Gardens Admission
---
Tickets limited. Sell out likely.
The Brandywiners, Ltd., presents The Wizard of Oz
L. Frank Baum's classic novel comes to life in The Wizard of Oz. This engaging and fun summer production, presented by The Brandywiners Ltd., features all the most beloved songs and moments from the 1939 classic film, brought to life onstage.
Young Dorothy Gale is swept away by a tornado from her Kansas farm to the magical land of Oz.  There, she encounters a host of whimsical characters: good witches, bad witches, animals that talk, scarecrows that walk, and things magical to behold.  To find her way home, she must journey along the Yellow Brick Road to see the mysterious and all-powerful Wizard of Oz in Emerald City.  Along the way, she makes new friends, but must also brave many dangers, including the Wicked Witch of the West, who will stop at nothing to get her hands on Dorothy's magical ruby slippers.  To make it home safely, Dorothy must learn an important lesson: there's no place like home.
The Wizard of Oz is presented by arrangement with Concord Theatricals on behalf of Tams-Witmark LLC.
More about The Brandywiners, Ltd.
One of the largest nonprofit theatrical groups in the Delaware Valley, The Brandywiners, Ltd., presents high-quality musicals each summer in the spacious Open Air Theatre at Longwood Gardens. Proceeds from The Brandywiners' concerts and musical theater productions benefit cultural, educational, and civic causes throughout the Brandywine Valley.
Find out more on their website
*Gardens Preferred, Gardens Premium Members, and Innovators receive access to the Pre-sale. If you are eligible, you have received a discount code via direct mail or email from Longwood Gardens that can be used for Pre-sale access and to receive your discounted pricing.
Become a Part of the Gardens
Experience exquisite Gardens that elevate the art of horticulture, performances that inspire, and programs that enlighten, all amid the relaxing beauty of Longwood.