It looks like this event has already occurred.
Bringing Life to Your School Grounds
Teacher Professional Development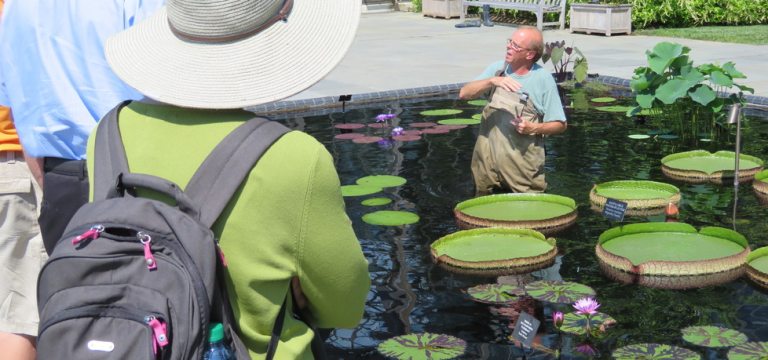 Dates & Price
Due to the ongoing closure of our Gardens, we are suspending the sale of tickets for our Fireworks & Fountains Shows, summer performing arts events, and registration for Continuing Education classes.
Please check back here for updates.
June 22, 2020
9:00 am–3:30 pm
---
$40
Join Longwood Gardens and Stroud Water Research Center to bring nature into your classroom. Frogs are a rich part of Pennsylvania's healthy, natural world. From toad abode making to frog call monitoring, learn unique ways to bring back their habitats on your school grounds, while also learning about their unique life history traits and seeing some live critters! Explore the Meadow Garden as you hear about citizen science projects done at Longwood and how you can incorporate those projects into your classroom. Bring science to life for your students as you learn about monitoring bluebird nest boxes to recording when flowers are blooming, the possibilities are endless. Lunch, 5 Act 48 credits, and a certificate of completion will be provided. Materials provided. 
There are no events available at this time, please check back later.