Asian-Inspired Garden Design
ONLINE LANDSCAPE DESIGN CLASS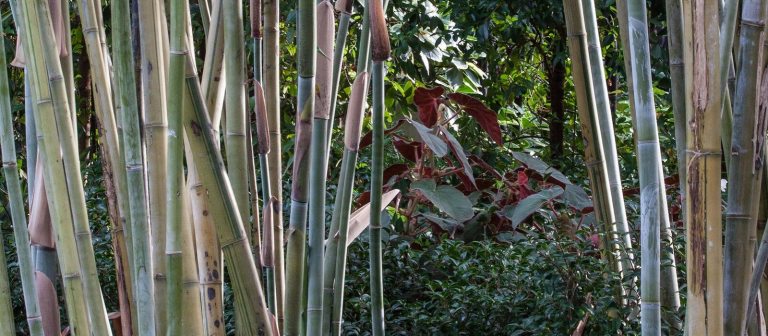 Dates & Price
April 4–April 27, 2023
Optional Trip
Saturday, May 6, 2023
8:30 am–5:00 pm
---
Fee: $169
Fee for Innovators, Gardens Preferred, and Gardens Premium Members: $152
---
Optional Trip
Additional Fee: $129
Additional Fee for Innovators, Gardens Preferred, and Gardens Premium Members: $116
---
Registration ends March 30, 2023
Registration for trip ends May 3, 2023
Registrations may be cancelled up to two weeks before the event, and your registration fee, less a $30 processing fee, will be refunded. (Do not include this language for classes that cost less than $30).
To notify us of your cancellation, email us or call 610-388-5454.
Learn about components of traditional and interpretive Asian gardens and adapt those components in innovative ways.
Explore the historic context and complexity of Asian gardens, with applications for the United States. Gain an understanding of the similarities and differences among Chinese, Korean, and Japanese gardens. Learn about rock placement with step-by-step construction approaches to the use of rocks in garden design. Discuss Asian garden plants and the use of such garden elements as walls, fences, walkways, lanterns, and basins.
Certificate Information
This course counts as an elective in the Landscape Design certificate program.
Course Schedule
Online Sessions
Tuesdays, April 4–25, 2023
4:00–6:00 pm
Online Review
Thursday, April 27, 2023
4:00–5:00 pm
Each weekly session will be recorded, and you will have access to the recordings and other online resources for six months following the end of the class. 
Location
Online, with 5 live-streamed sessions
Instructor
Harriet Henderson
---
Optional Trip
Elements of Design Tour: Asian-Inspired Gardens
As an optional extension of this class, join us for a day-long bus trip to Delaware Quarries (Langhorne, PA) and the Morris Arboretum of the University of Pennsylvania (Philadelphia, PA).
After departing Longwood, our first stop is Delaware Quarries to see an array of natural rock applications for Asian-inspired gardens, including boulders, cobblestones, steppers, wall stone, flagstone, river jacks, and decorative gravel. Next, we'll travel to Morris Arboretum to enjoy a box lunch and explore a range of traditional and interpretive Asian-inspired gardens, including the former Tea House Garden site, Fernery, Ravine Garden, Overlook Garden, Hill and Water Garden, Katsura Pond, and the Orange Balustrade.
Certificate Information
Students wishing to receive credit for the Elements of Design Tour requirement of the Landscape Design Certificate must complete and submit an assignment designed specifically for this landscape tour.
Schedule
May 6, 2023
8:30 am–5:00 pm
Location
Tour Departs From Visitor Center Parking Lot. Trip leaves promptly as listed and runs rain or shine. Please note that this tour contains a good deal of walking and is an outdoor experience. While our pace will be slow, some areas require mildly strenuous walking. Appropriate footwear and water are recommended. Dress for all types of weather.
Additional Information
A box lunch will be provided. Seating is limited.
Innovators, Gardens Preferred, and Gardens Premium Members save on Continuing Education Courses
A 10% discount on classes will be applied automatically at the time of checkout.