Deciduous Trees
In-Person Horticulture and Gardening Class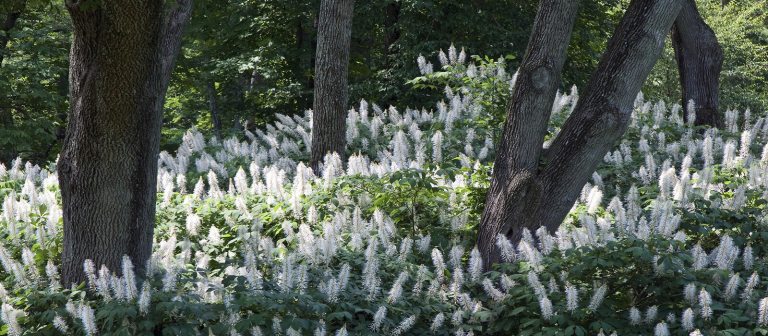 Dates & Price
June 7–July 19, 2023
---
Fee: $189
Fee for Innovators, Gardens Preferred, and Gardens Premium Members: $170
---
Fee includes all-day admission to the Gardens on the day of the class.
Registration ends on Sunday, June 4, 2023
Registrations may be cancelled up to two weeks before the event, and your registration fee, less a $30 processing fee, will be refunded.
To notify us of your cancellation, email us or call 610-388-5454.
Deciduous trees are typically the longest-lasting plants in a landscape and, when mature, can be the most valuable structures on a property.
They provide framework to your garden, contribute as a significant habitat for wildlife, offer essential shade in the landscape, and can even lower your energy bill if placed correctly. Through a series of lectures and plant walks throughout the Gardens, this course covers the identification and many landscape uses—and benefits—of deciduous trees found in this region.
Course Schedule
Onsite Lectures
Wednesdays, June 7–28 and July 12–19
6:30–8:30 pm
Onsite Plant Walks
Saturdays, June 24 and July 8, 9:00 am–12:00 pm
Inclement Weather Dates
Sundays, June 25, 2023 and July 9, 2023
Location
The Visitor Center Auditorium and Throughout the Gardens 
This program will take place partially or entirely outdoors. Please dress for the weather and wear footwear suited for walking on uneven paths and through wet areas.
Instructor
Robert Dougan
Innovators, Gardens Preferred, and Gardens Premium Members save on Continuing Education Courses
A 10% discount on classes will be applied automatically at the time of checkout.